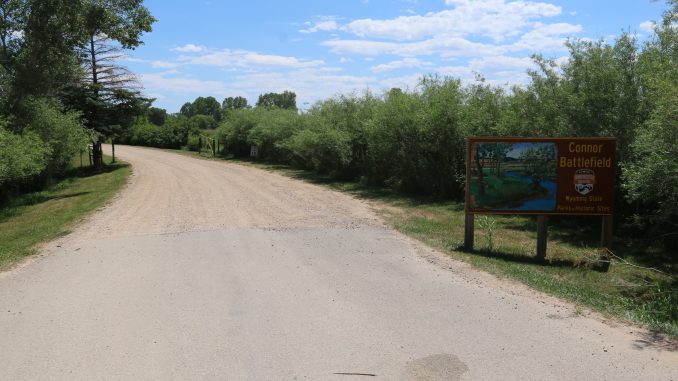 Now that things have dried up, one Sheridan County campground was able to reopen earlier this month.
The campground within the Connor Battlefield State Park, on the south side of Ranchester closed in early-middle June, because flood waters from the Tongue River spilled over into the park.
The campground is in an oxbow where the river makes a U-shape turn.
Sharie Shada is the Superintendent at Fort Phil Kearney and also oversees Connor Battlefield State Park.
She says spring flooding at the campground happens from time to time.
This year though, not only did the campground lose whatever normal business it would've received had the flood not happened, there was a missed opportunity to welcome in more campers from elsewhere.
"We did have a lot of calls though, because this happened right before the Yellowstone flooding and so we had a lot of people looking for campsites elsewhere in the state and we could not accommodate that because of our own flood."
Shada adds that the town of Ranchester maintains the campsite, and was able to get more gravel around the campsite playground, because the wood chips that were there washed away with the flood.
The town was able to get things cleaned up in time for the 4th of July celebration.