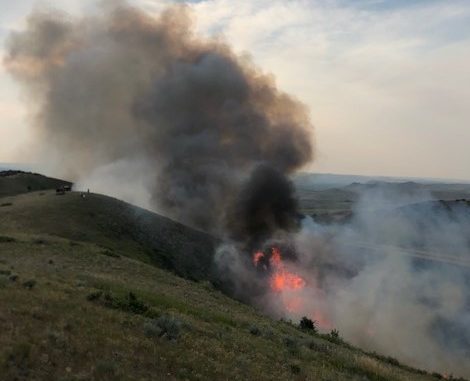 Cooperating forces from Fire Departments in Wyoming and Montana have been working on a grass fire west of I-90 in Montana, that's less than 5 miles north of the state line.
According to the Bureau of Indian Affairs Crow Agency Fire Department, the Aberdeen Hill started from a holdover lightning strike.
Fire crews from the BIA, and Big Horn County, as well as from Dayton and Ranchester, Wyoming, plus four padlock ranch slip-ons responded.
As of 1pm on Tuesday, July 20th, the fire has burned about 219 acres and is 60% contained.
Motorists traveling in the area on I-90 and on Montana State Highway 451 are asked to stay away from the area.
Overnight smoke from the fire could cause limited visibility from drivers.