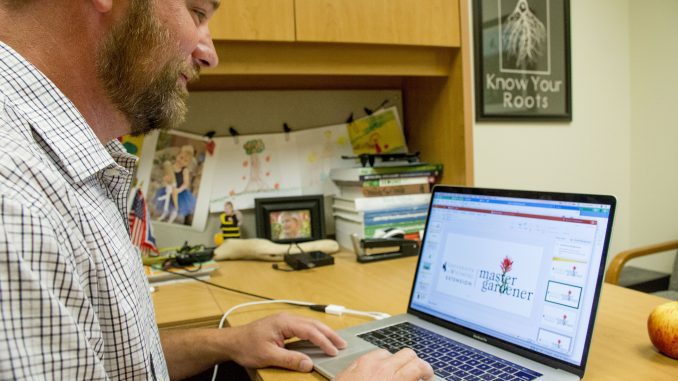 Just over 130 hopeful gardeners from 21 of Wyoming's 23 counties took 16 weeks of online training last fall and into this winter in an online master gardener class offered by the University of Wyoming Extension Service.
The extension service in years past has offered the training face-to-face in 20 counties, but the weekly class that started in September and ended the second week of this month was the first time the class has been offered online. The extension service offered the training online, and live, to help accommodate those who work, have families or simply can't attend an in-person training.
Master gardeners receive training in horticulture from UW Extension educators, and the online classes included botany, soils, growing fruits and vegetables, season extension, lawn care and trees and shrubs among topics. Online students also learned about annuals and perennials, plant diseases, weed management, entomology, landscape design, house plants, back yard greenhouses and the master gardener volunteer program.
Class instructor Chris Hilgert said class participants included a few snowbirds – those who live in Wyoming in the summer and elsewhere in the winter – and a Wyoming resident who's serving in the Air Force and is currently at a military base in Italy. He said almost all who took the course said they were going to implement changes, like selecting plants suitable for Wyoming and managing their landscapes and gardens in sustainable ways. He said UW Extension plans to continue offering training online as well as face-to-face.