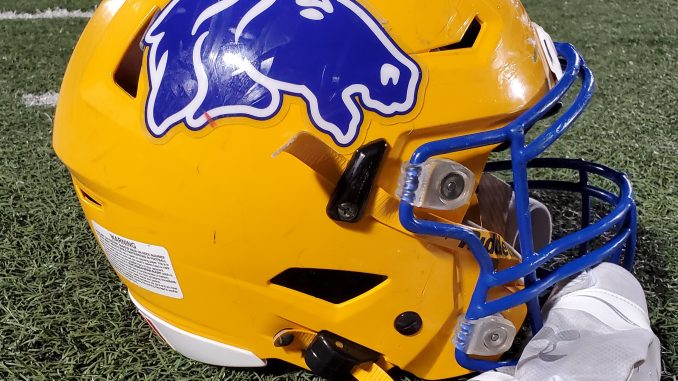 A tough road test is just what the Sheridan Bronc Football team needed before the playoffs.
Colson Coon scored twice as the Broncs won a tough but important game at Thunder Basin 28-20.
In the first quarter, Carter McComb got the Broncs on the scoreboard first with a 75 yard run to make it 7-0.
Thunder Basin answered with a field goal and a touchdown of their own, to go up 10-7 after the first 12 minutes.
Second quarter scoring saw the Bolts score first, to increase their lead to 17-7, but then it was mostly all Broncs after that.
Colson Coon ran 80 yards to the promised land, to make the score 17-14.
Later, Carl Askins hooked up with Dom Kaszas on a double reverse flea flicker, and Sheridan would take a 21-17 lead, going into halftime.
Coon scored again on a 22-yard in the 3rd quarter, to put his team ahead 28-17.
Thunder Basin kicked a field goal with 7 seconds left in the 4th quarter, but was unable to get the ball back, and the Broncs held on for the win.
Sheridan is 8-1 on the season, and is tied with Rock Springs for 1st in 4A.
Because the Broncs won the head-to-head matchup vs. the Tigers, Sheridan gets the #1 seed for the playoffs and will host #8 seed Cheyenne Central on Friday, October 29th.
Assuming they win the first round, the semi-final game will be played in Sheridan on Friday, November 5th vs. the winner of Thunder Basin at Natrona.