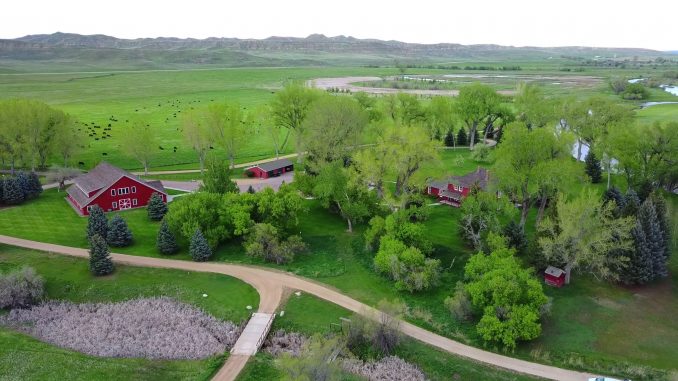 Currently featured at the Ucross Foundation, the exhibit American Memory: Inside out has been on display since May 14, and will remain there until Aug. 27. A planned reception with one of the featured artists, Brittney Denham-Whisonant, will take place July 30.
American Memory: Inside Out features the works of three artists, Monica J. Brown, Brittney Denham-Whisonant and Bill Will. Each artist has contributed particular works to the exhibit exploring different themes that flow together exploring the past, the present and the future. 
Brittney Denham-Whisonant is a multidisciplinary artist, born in California and raised in Wyoming. Her work has been exhibited nationally, including most recently The Arrival: Works by Brittney Denham at COS Gallery in Visalia, California; Everything is Different Now at Stay Home Gallery in Paris, Tennessee; and Woman's Work at Yellowstone Art Museum in Billings, Montana.
Denham-Whisonant told listeners of Sheridan Media's Public Pulse, her work on display in the exhibit is an exploration of what it means to be a mother.
According to the Ucross Foundation, Bill Will is a conceptual sculptor and installation artist whose work is known for its focus on contemporary social and political issues. Will typically uses common mundane materials to create work that encourages people to think critically about our world.
Monica J. Brown explores memory, history, and personal mythology through visual art, sound, movement, writing, and performance. Her visual art has been exhibited widely throughout Chicago. She has also exhibited nationally and internationally including at Juijiang University in China. She created murals with Chicago's Hubbard Street Mural Project and Detroit's Live6.
Brown told listeners that her work in the exhibit is a development of memory and "personal mythology" surrounding the matriarchs of her family's past.
A free public reception will feature Denham-Whisonant on July 30, beginning at 5 p.m. and concluding at 7 p.m. Denham-Whisonant will speak on her work and be available for questions. Refreshments will be available during the reception.