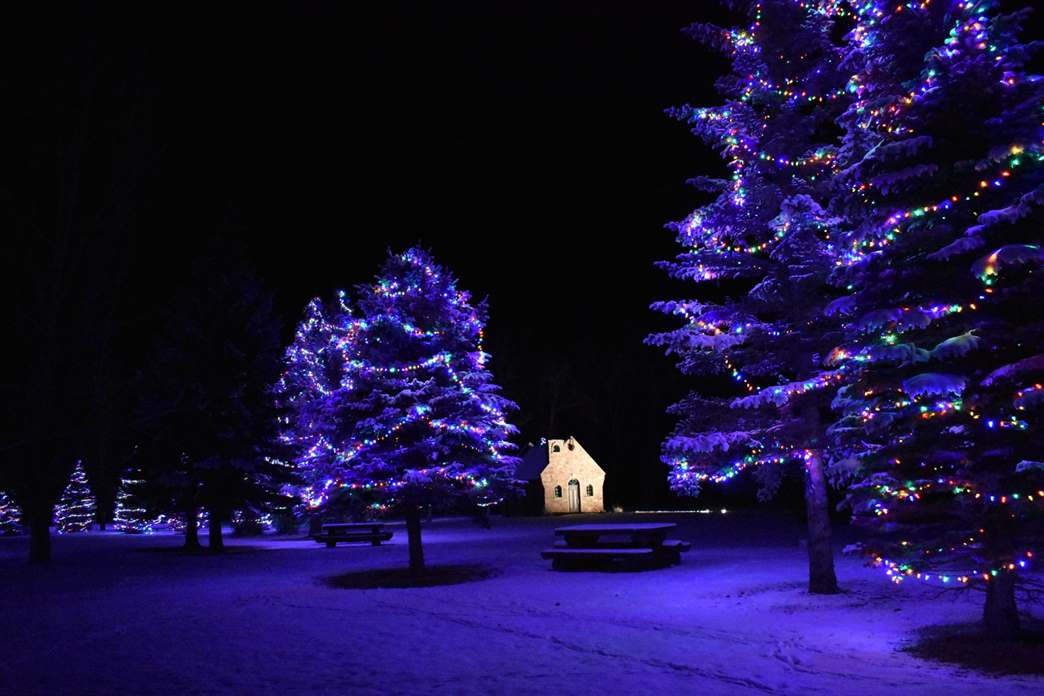 Thousands of Christmas lights adorn the trees in the Park at Ucross and will be lit daily from dusk to dawn starting Friday and continuing to Jan. 11.
Because of COVID-19 restrictions, the Ucross Foundation won't have its usual fireworks and public indoor event for Christmas this year, but the Foundation has invited the public to visit the festively decorated Park at Ucross during this year's "Silent Nights at Ucross" event.
The Ucross Chapel will also be open daily throughout the holiday season, and special touches and additional decorations will be found throughout the grounds and in the chapel. Powder River Energy Corporation again provided volunteer help with the Christmas tree lights.
The Park at Ucross and Ucross Chapel are located at the intersections of Highways 14 and 16 east in Ucross.
Ucross Foundation President Sharon Dynak said the decision to forego the annual Ucross Community Christmas Celebration was difficult, but the Foundation hopes the dazzling lights and magical outdoor setting of the Park at Ucross will bring joy and peace to those who see it.
She said a special Ucross Christmas video, which will include a reading by Craig Johnson, will be created in early December and will be made available on Ucross social platforms and at ucross.org.
According to a news release from the Ucross Foundation, the Foundation in the spirit of holiday giving will make donations to the Sheridan People Assistant Food Bank in Sheridan and the Bread of Life Food Pantry in Buffalo. Donations will also be made to organizations in the region that are working to help Native American families.