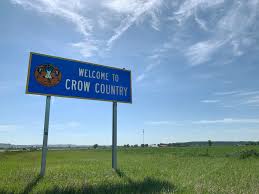 The Crow tribe's reservation in southern Montana will be under lock down until Aug. 21 under an executive order issued this week by the tribe's Chairman Alvin Not Afraid Jr.
The order modifies an existing stay-at-home order issued earlier.
In a news release announcing the modification, Not Afraid said a previous extension of stay-at-home orders wasn't followed properly, and that has led to an increase in confirmed COVID-19 cases and, unfortunately, deaths.
In addition to the lock down, the new executive order sets a curfew that will be implemented from 8 p.m. to 6 a.m. daily. Essential businesses and emergency and medical facilities will be allowed to remain open under specific guidelines.
The executive order also requires tribal member students to remain at home until the administration has determined it's safe for students to re-enter schools.
All public gatherings are banned until Aug. 21, and the use of Oka Beh' Marina will be closed for that time. Check points will be established at access points to public areas and the reservation, to monitor and turn non-residents around.
The latest issued stay-at-home order has been extended until Aug. 31.
The Crow Reservation has one hospital that is shared with the Northern Cheyenne Tyribe, and the hospital has limited bed space and ventilators. Confirmed cases of COVID-19 in Big Horn County, most of which includes the Crow Reservation, have climbed to nearly 200 over the past week, and there have been four deaths due to the disease in the past three days.