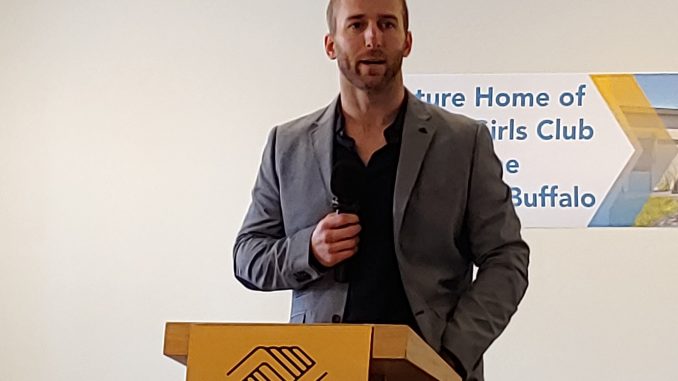 The Buffalo Boys & Girls Club of the Bighorns held a groundbreaking ceremony Monday morning to mark the beginning of the renovation project that is scheduled to be completed this summer.
Remarks were given by founding member Jack Tarter and board member Ben Kirven as well as many other club dignitaries, and Buffalo native and former NFL player Chris Prosinski.
Prosinski said the new facility will be a great asset not only for the kids, but for the community in general.
He said the club's programs have grown since its inception in 2003 in the basement of the theater building, its move to the Bomber Mountain Civic Center, and now to its own facility.
He said he has seen firsthand how special Buffalo is as a community.
Prosinski said he and his wife and four-month old daughter will soon be moving back to Wyoming to give her and future children the opportunities they had growing up, like the ones offered at the Boys & Girls Clubs.
He said you don't see that kind of support in other communities.
Prosinski told the kids if they do those things, they will be successful in whatever they choose to do.
The fundraising campaign currently has about $925,000 secured of the $1.2 million needed for the renovation project.