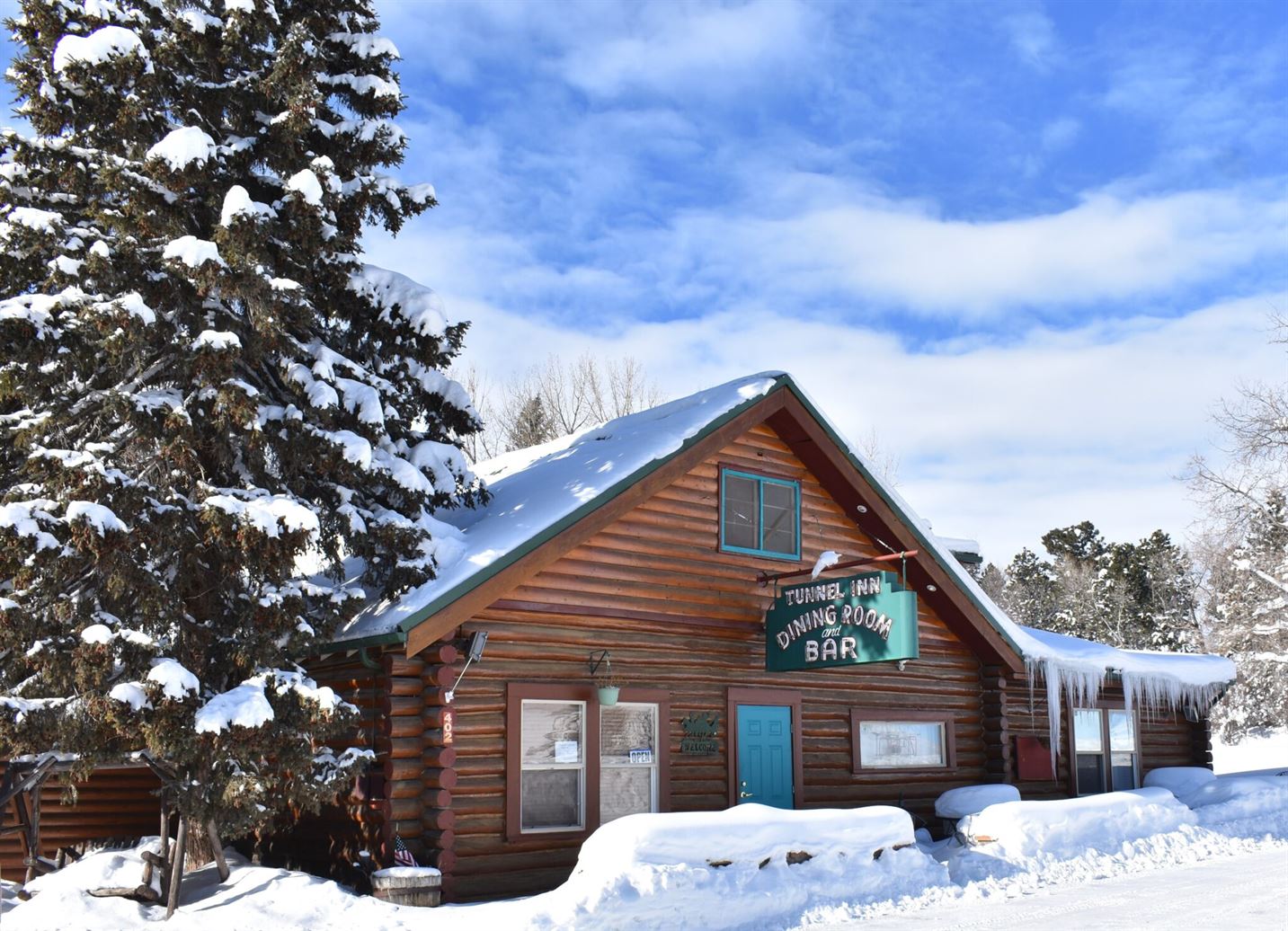 In November of 2022, Hawk and Amanda Sample, who for nearly six years ran The Firewater Smokehouse inside the Trail's End Motel in Sheridan, purchased the Tunnel Inn in Story. In an interview, Amanda said that they were only leasing the restaurant in the Trail's End Motel, and they wanted to own their business.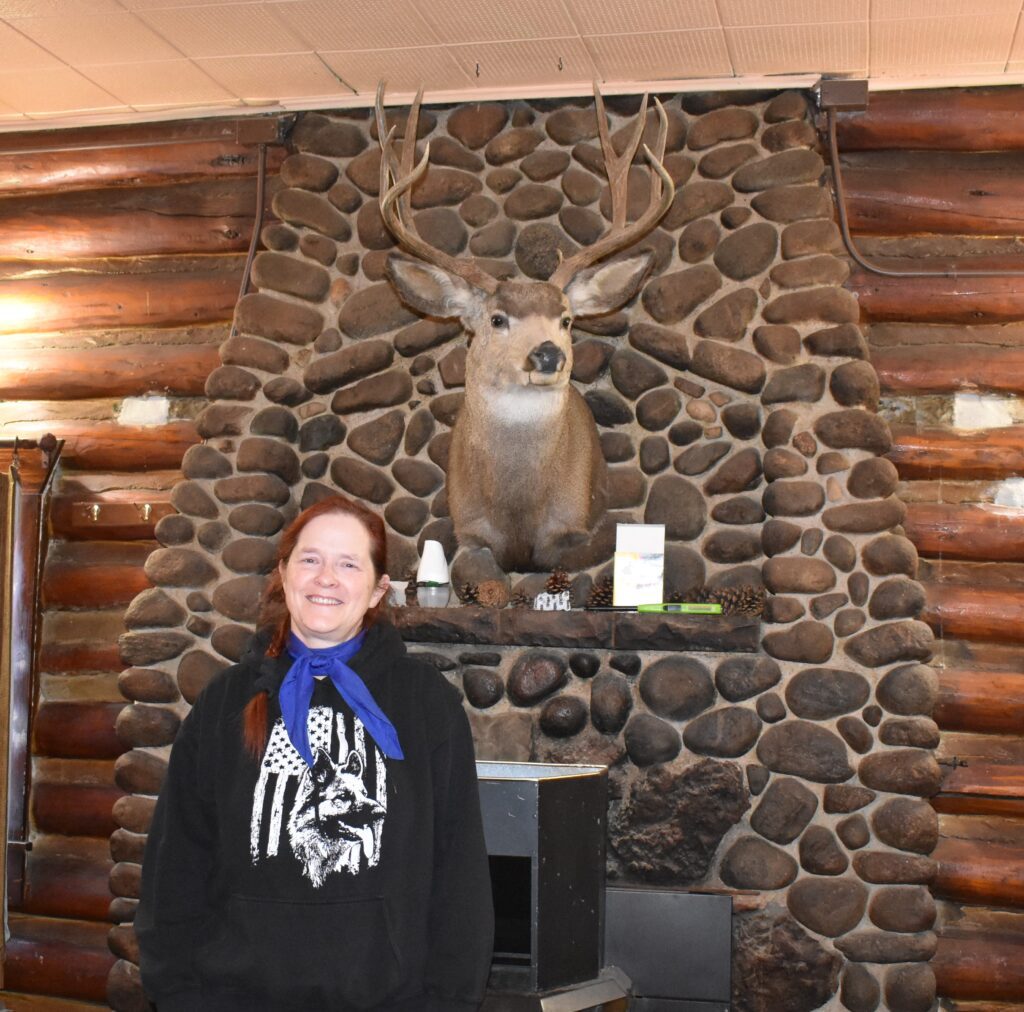 Sample talked about why they came to the Sheridan area.
Currently, they are using the same menu items that they served at the Firewater in Sheridan. There is also a full-service bar.
"We brought out staff with us," Sample said. "We're going to change a few things down the line, and we are still able to do small catering things." She said they were pleased with how they were starting out.
Sample also talked about some of the plans they have for the Tunnel Inn and added that is a 'family friendly establishment.'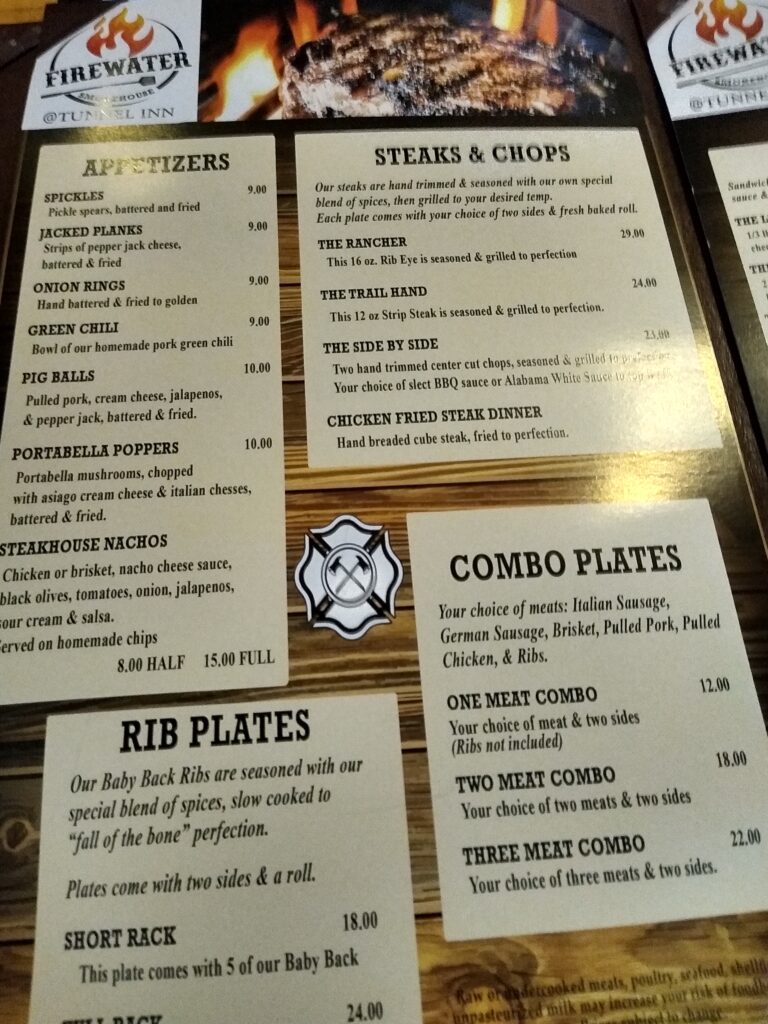 The Tunnel Inn was built in 1931. In the book, Tales of Piney Island: A Brief History of Story, Wyoming published by Story Woman's Club in 1990, and compiled by Dollie Reno, Jean Lunbeck, Ina Mitchell, there is a brief history of the Inn. It was first operated under the name of the Knickerbacher Tea Room, and was strictly a dining establishment, as prohibition was still in effect nationwide.
The first owner, according to the book, was Helen Rath, but the structure was built by Siri Aleen Wales and her son Jack. Chris Buck hauled the logs from the nearby mountains and sold them for $1 per log. A man named Manville built the fireplace with rocks from the Lake DeSmet area.
The establishment went through several owners over the years. The name was changed to Tunnel Inn because of the location near Tunnel Hill, named for the irrigation tunnels running through the hill. It was even shown in the movie, "Endangered Species" that was filmed in the Buffalo area.
Currently, The Firewater at the Tunnel Inn is open Tuesday – Saturday from 4-8 p.m. Story is a scenic 20-minute drive from Sheridan, and the mountain scenery and the rustic ambiance make it a great place to spend an evening out.