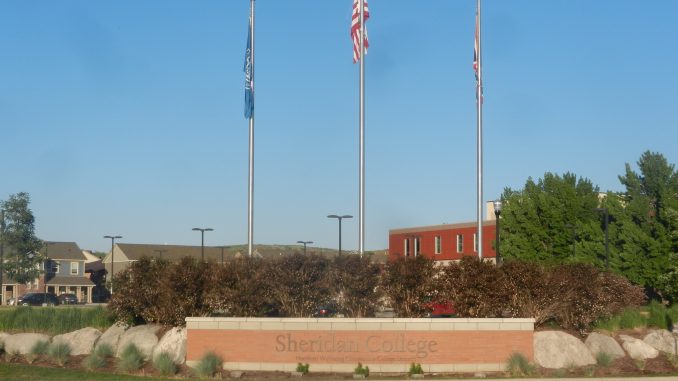 The Northern Wyoming Community College District is working on a budget plan that could help recover some of the four-point-2 million dollars that was cut this past school year.
At its recent budget work session, the board discussed the possibility of having a $1.3 million surplus by the end of next school year, if things go smoothly and there's not another crisis such as the covid pandemic.
That surplus would come from a number of sources such as state and local appropriations.
There will be a $6 per credit hour increase, putting the cost of each credit hour at $106.
There is also a fee increase of $4 per credit hour on top of that.
Some of the budget would include a 2% salary increase for staff and adjunct instructors.
Northern Wyoming Community College District President Doctor Walter Tribley says the surplus is only an estimate and if there is one at the end of next school year, the plan is to hang onto most if not all of it.
He adds that bringing back programs that were recently cut such as athletics, might have to wait a little longer before they can be brought back, in case things go sour like they did this past school year, and cuts have to be made again.
"We're suggesting we take that and put it in reserves to help protect the fiscal solvency of the district, particularly now in these tough uncertain times in the state of Wyoming. It's a tough thing to do, I'm not saying it's easy, but we haven't found sustainable funding for our community colleges, so $1.3 million in the bank is just a little insurance."
The board will officially vote on the budget at its next meeting on Tuesday, July 13th.
The $6 per credit hour increase was approved by the Wyoming Community College Commission.