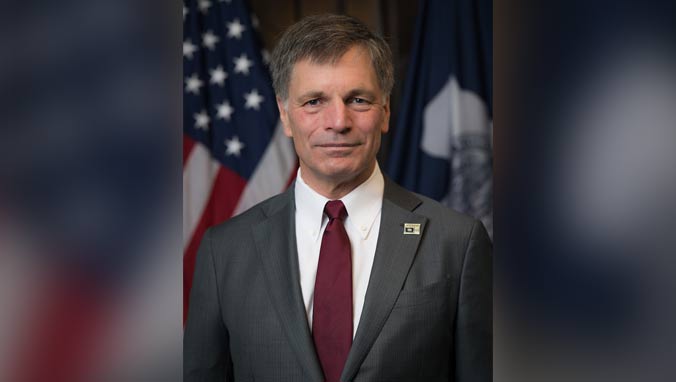 Recognizing a future where Wyoming's long-term revenues are in decline, Governor Mark Gordon has released a conservative budget proposal for the next biennium. Sheridan Media's Ron Richter has the details.
Governor Gordon said  his approach addresses the immediate challenges facing the state by making targeted investments –  including expanded property tax relief totaling $20 million – while ensuring ongoing spending remains at a sustainable level.

Gordon proposes allocating funding to address the changes affecting Wyoming's energy industry, programs to support workforce development and economic diversification and addressing the state's mental health crisis. These investments include $20 million to expand the Property Tax Refund program to provide additional targeted relief to Wyoming homeowners; funding for community mental health centers and youth services mental health providers as well as expansion of the 988 suicide prevention hotline capacity to add text and chat services; continued support for the expansion of the Wyoming Innovation Partnership to enhance the workforce in support of economic development, and  increased spending authority for the Federal Natural Resources Planning Account (FNRPA) to defend Wyoming interests in court.

Governor Gordon also continues to pursue key investments to maintain the state's position as a global leader in energy and natural resources. That includes a proposed extension of the Governor's Energy Matching Fund program, and support for approaches to use and store carbon dioxide, so that Wyoming's coal mines can continue to produce and supply reliable, dispatchable power. The full budget as well as the Governor's budget message can be found here.