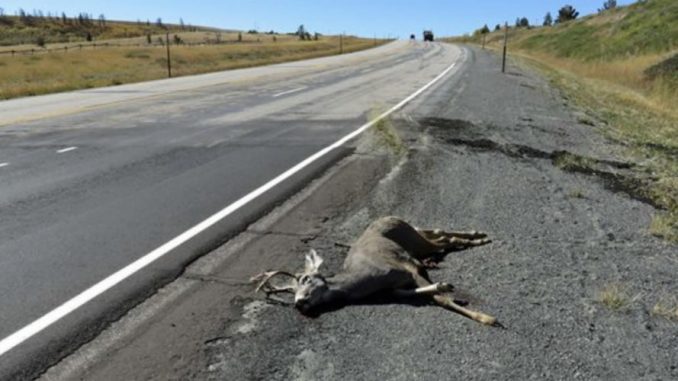 Game and Fish is seeing a lot of animal collisions on the Sheridan Region roadways.
While appearing on Sheridan Media's Public Pulse program, Wyoming Game and Fish Public Information Specialist Christina Schmidt asked motorists to keep a heads up while commuting in the region, especially in the morning and evening hours.
The Game and Fish Commission has voted to fund a series of projects to help alleviate the problem. One such project is the Kaycee to Buffalo Wildlife Initiative. The Commission allocated $500,000 to the wildlife crossing initiative to be located on Interstate 25. With the additional $500,000, the $3.8 million dollar project was fully funded in January of 2022.
In September of this year, the Commission voted to put $500,000 toward the Kemmerer wildlife crossing project on U.S. Highway 189.
The project — consisting of underpasses, an overpass and game fencing — will help prevent collisions with mule deer and pronghorn and create a safer road for drivers.
The Wyoming Department of Transportation has placed signs in the Sheridan Region with flashing lights to get attention of motorists. According to Schimdt, these signs are placed in specific areas with particularly high numbers of collisions. The signs are intended to alert motorists to reduce speed giving them more braking time if they see an animal.
According to the Game and Fish, based on crash and carcass data, the department accounts for approximately 6,000 big game animals like moose, bighorn sheep, elk, deer and antelope that are killed each year on Wyoming roads. The Game and Fish Department and Wyoming Department of Transportation work together to formulate this number.