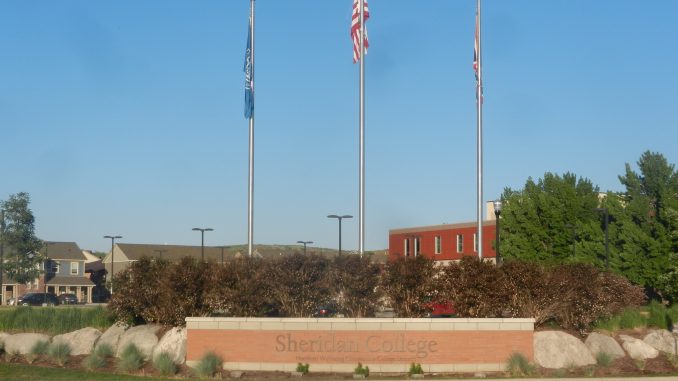 One Wyoming Community College has been invited again to apply for what is considered to be the Oscar Award for Community Colleges.
For the 3rd time since the award was created in 2011, Sheridan College has been nominated to apply for the Aspen Prize, which will be given to the winning college in 2023.
The Prize honors colleges with outstanding achievement in five critical areas: teaching and learning, certificate and degree completion, transfer and bachelor's attainment, workforce success, and equity for students of color and students from low-income backgrounds.
Only 150 of more than 11-hundred community colleges in the U.S. are invited to apply for the award.
A panel sends out invitations based on a model that relies on nationally available data on institutional performance, improvement and equity in student retention and completion.
The data come from the National Center for Higher Education Management Systems.
Sheridan College President Dr. Walter Tribley says it all boils down to how the college gets involved in serving students.
"Everything with the way we communicate with our students, the excellence of our faculty, the excellence in our staff, the care in which we exercise in teaching students, and serving students when they have challenges, the level of financial support we have, the way we have wrap around services when students have difficulties, all of those things are part of being recognized to apply again."
The Aspen Prize is given out every 2 years.
Sheridan College was one of the 150 community colleges invited to apply for the last two prizes, which were given out earlier this year and in 2019.
Currently the college is the only one in Wyoming that has ever been invited to apply for the Aspen Prize.