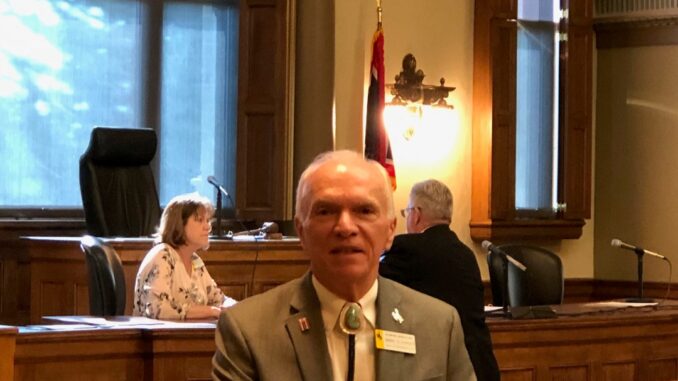 The 2021 session of Wyoming's Legislature will end next week.
Sheridan County's Rep. Mark Kinner, in an interview with Sheridan Media, said lawmakers still have two snow days they haven't used, and have decided to use those two snow days on Tuesday and Wednesday next week. That means Wednesday will be the last day of the session.
In addition, Kinner said, there is a feeling among legislators that they might not need both days this year. He said if the major bills – which include the budget, school finance and the capital construction bill – have been adequately dealt with, the Legislature might be able to wrap up on Tuesday. That would save an extra day for next year's session, which is the state's main budget session.
Kinner said with the COVID-19 pandemic, this year's legislative session has been interesting. But he said he thinks legislators have pushed through the difficulties created by the pandemic with the remote session and special session earlier in the year.
He said at this time, with people able to come into the capital, the feel is that of a more normal session.