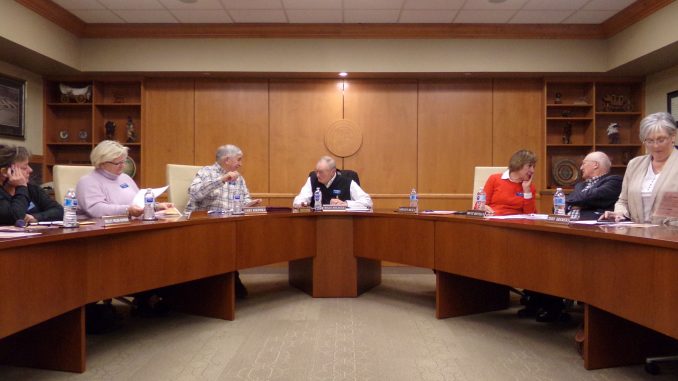 In addition to approving the budget for the fiscal year that started this week, trustees of the Northern Wyoming Community College District gave first-reading approval to a change in the district's retirement incentive program.
A second reading will be required before the new policy becomes effective. Dr. Walt Tribley, who's president of the college district, said the current retirement program requires that an employee put in 15 years of service, and there are age restrictions.
Tribley said those wanting to take advantage of the new early retirement plan would have to apply by Aug. 10 of this year. He said the plan will terminate at the end of that application period.
Tribley said the plan is for early retirement only from the college district; employees don't have to retire from working altogether.
In other action at their meeting Wednesday, trustees approved two expenditure resolutions, one for refunding and improvement lease revenues bonds for the Mars Ag & Science Center and Whitney Center for the Arts and the other for refunding and improvement lease revenue bonds for the Tech Ed Center.
All of the buildings are on the Sheridan College campus, and Tribley said the resolutions grant one-time expenditure authority.