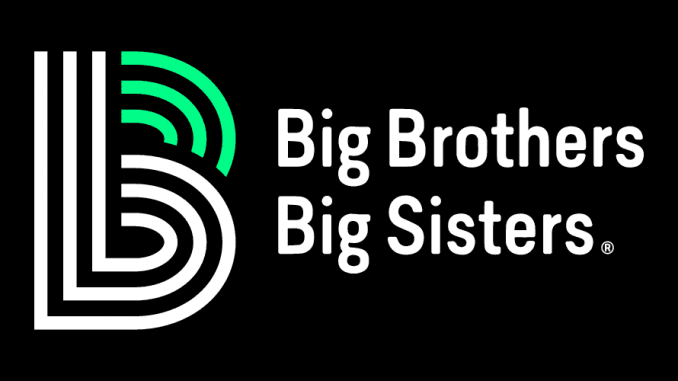 Big Brothers Big Sisters (BBBS) was recently awarded a grant from the Joe & Arlene Watt Foundation in the amount of $20,000. The grant will help the local organization maintain and expand programming to meet the growing community demands. In a recent interview, Sandy Thiel, Director of Community Engagement of BBBS said this about the grant.
Thiel said when she came on in 2013 the Sheridan chapter went from a handful of matches, to over 100 today. "We have a lot of high school kids that are 'Bigs' so that is also servicing youth. They can be a mentor at age 16 or as a junior in high school.
"When you have high school kids as the 'Big', in many ways you have two 'Littles,' because of the level of experience with a high school student. We find that the case managers do more mentoring; do more interview feed back; write a lot of recommendation letters, and perhaps do more with them than we do with the adults volunteers because adult mentors have been there, done that." Thiel said
Sometimes mentoring can led to a life choice as well.
Thiel said the program has a lot of adult mentors, but they are always looking for more. "We have mentors at 16, and others who are in their 80s. Some seniors express concern that they are too old. But we live in a transient society. Some kids don't have grandparents close so they enjoy being around senior citizens. It is our job to find a kiddo who wants a grandparent figure. We try to make relationships that last for a lifetime. If someone wants to be part of a young person's life in a positive way, we want to hear from you. We ask for a year commitment, we don't want anyone to come in and change their mind and disappoint the Little. Kids get excited so there has to be follow through."
They have some matches who are snow birds, and can't mentor a young person year around, but Thiel said there is email and snap-chat and letters. The majority of time they prefer the mentors to be there in person, but if the adult mentor is gone for a few months during the year that is okay.
The BBBS program will celebrate it's 50th Anniversary in Wyoming next year and it has been in Sheridan since the 1990s. The program is not income based, but there are a lot of people in the program who are low-income.
One annual Christmas tradition is The Giving Tree sponsored by First Federal Bank and Trust and Kid Curious, and is set up at Kid Curious. Those wishing to participate can select an ornament from the tree between Nov. 23 and Dec. 1, with a girl or boys age, size, and wish list included. Then the reasonably priced gift can be purchased, usually from a local merchant, and can be dropped off at Kid Curious. The BBBS staff will distribute the gifts before school lets out for Christmas.
Thiel said that when people think of Big Brothers, Big Sisters, they think of the community based part of the program, where mentors go to movies, go ice skating, etc. "In community based we try to have activities throughout the year. We have kids that play basketball, go to the movies, and even go to the WYO."
She added, "The WYO has been great by giving us free tickets, and some kids have never been there before. Sheridan is such a generous community, many of the local organizations give us free tickets so the mentors or the youngsters don't have to pay."
As well as the community based program, there is the school on-site program where mentors and the Littles find something to do together at the site; play board games, basketball, do arts and crafts, or just hang out on playground. "One of our Bigs was excited because she had never played the board game Candy Land." Thiel said.
She said that it is a way to explore being a mentor, as it is structured, there are other adults around, and many site based matches eventually go community based. Their number one priority is kids safely, so from site-based to community based involves more interviews and more family interaction.
One of the services the group does with the High School Bigs is the Concept Z, Home and Property Scholarship, that is an annual $1000 scholarship for high school seniors who are involved with the mentoring program. "Each August we print the essay from the scholarship winner. The scholarship motivates kids to join and to be a mentor," Thiel said, adding that scholarship is not based on income but the mentors are asked to describe how they have changed due to mentoring.
A recent news release gives more information about BBBS. "Big Brothers Big Sisters' mission is to create and support one-to-one mentoring relationships that ignite the power and promise of youth with a vision that all youth achieve their full potential."
Data from 2020-2021 shows that youth in the Sheridan program improved in academic performance, educational expectations, protective behaviors and social competence.
A local teacher, Darcie Achord, shared this comment about the Sheridan program: "Over the years, I have seen tremendous growth both socially and emotionally from students who interact with Bigs. Students who lack confidence in the classroom begin to shine when they have consistent, positive role models in their life. I love to see my students go on to continue their relationships with Bigs and it amazes me to see how it impacts their life years after they've been in my class. One thing that makes the BBBS program so accessible is the fact that it truly doesn't take much to make a difference; just a reliable, kind mentor that plays games, eats lunch or helps with homework! I've also been fortunate enough to see former students go on to become Bigs, which is truly rewarding. Our community is fortunate to have a thriving Big Brother Big Sister program to support our youth!"