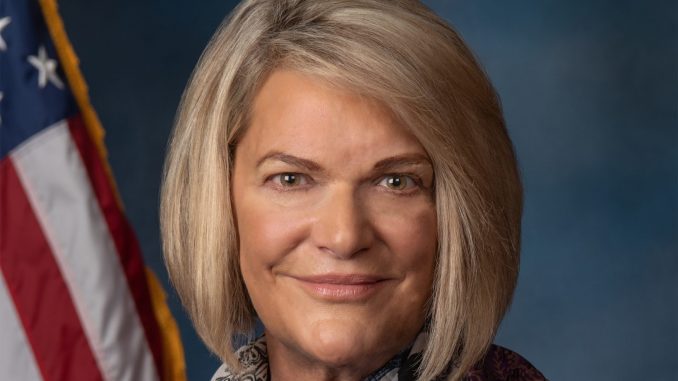 U.S. Senator Cynthia Lummis of Wyoming joined Senator Marsha Blackburn and colleagues to introduce the "Keeping Our COVID-19 Heroes Employed Act." The bill would prevent essential workers in Wyoming and across the country from being fired tud to President Biden's vaccine mandates.

Lummis said from the earliest days of the pandemic, frontline workers and first responders in Wyoming put themselves in harm's way to respond to emergencies, to keep essential goods stocked and to care for the sick in our communities, and we should be celebrating their heroism, not punishing them for exercising their individual health freedoms. Lummis said she's proud to defend their rights and fight the Biden administration's mandate.

Lummis said at a time when Wyoming businesses are struggling to hire employees, and essential services like hospitals, airlines, trucking companies and grocery stores are desperate for workers, the president's mandate may result in the firing of countless essential employees and this bill would prevent that. In August, there were 10.4 million job openings in the U.S. economy.

Lummis added that while these vaccines have proven to be safe and effective, the decision to get vaccinated is a personal one and people in Wyoming – especially the essential workers who showed up to work every day during the worst days of the pandemic – should not be forced into vaccination under the threat of losing their job.