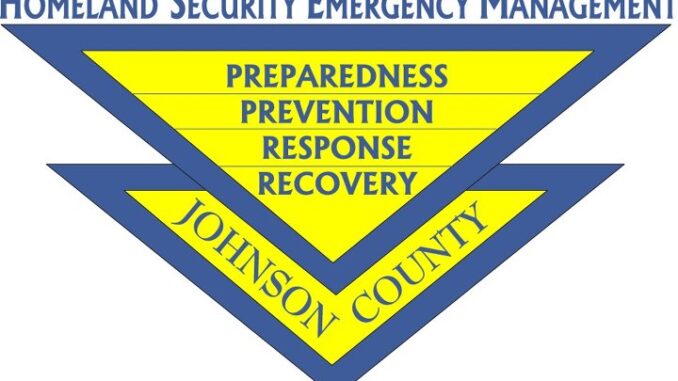 The Johnson County Emergency Operations Center issued an update on the COVID-19 situation in the county.

Governor Mark Gordon on March 19, endorsed a decision by the Wyoming State Health Officer to close public places for a two-week period to help slow the community spread of the COVID-19 virus.
The closure order extends through April 3, and includes schools, theaters, bars, nightclubs, coffee shops, employee cafeterias, self-serve buffets, salad bars, un-packaged self-serve food services, gyms, conference rooms and museums.
Restaurants will be closed to dine-in food service, but may remain open for curbside take-out or drive-through food service. Under the order, childcare centers will be closed except for those serving essential personnel.
This order does not apply to places of public accommodation that offer food and beverage not for on premises consumption, including grocery stores, markets, retail stores that offer food, convenience stores, pharmacies, drug stores, and food pantries.

The Kaycee Senior Meal Site is closed as of Friday, March 20th.
They are delivering meals to all people over the age of 60.
If you would like a meal please call the County Inn Cafe at (307) 738-2291.
The BATS Bus is still operating: Sunday 8am to 2pm and Monday through Friday 8am to 5pm.
They are screening all riders, if you have any symptoms you will not be able to ride, unless it is a doctors appointment. If you have symptoms of COVID-19 and need to go to the doctor you will be required to wear a mask before you can get into the vehicle.
In-Home Services are still operating, we have limited the services to higher risk patients and are seeing them as little as possible, while still maintaining their health.
Five patients have been tested for coronavirus so far, with none testing positive.
They are not accepting cloth mask donations but will accept donations of surgical masks, medical gloves, and N5 masks in original packaging.
An off-site evaluation center is currently in the planning phase.
The healthcare center has acquired more testing kits, and 75 will be available by Friday.
The current state testing facility provides results in two days.
JCHC is reviewing data on new drug protocols and clinical trials daily.
They have secured a supply of azithromycin in case the drug proves effective, as well as chloroquine, but recommends patients with symptoms consult with JCHC.
Available drugs will be used for treatment of patients in ICU and are not recommended for prophylaxis (preventative) self-care at this time.
The JCHC strongly encourages community members to follow all CDC guidelines, especially in relation to social distancing.
They will make efforts to have their media briefings made available in Spanish as well as English.
Stress is a very real piece of this unprecedented situation and they are exploring ways to help the staff at JCHC reduce stress associated with COVID-19.
The EOC also said there are reports from the Wyoming Highway Patrol of a rumor of a pending closure of state's borders, and this is not valid.

The Johnson County Clerk's Office remains open at this time, but they are restricting access to one person at a time in the office due to space limitations.