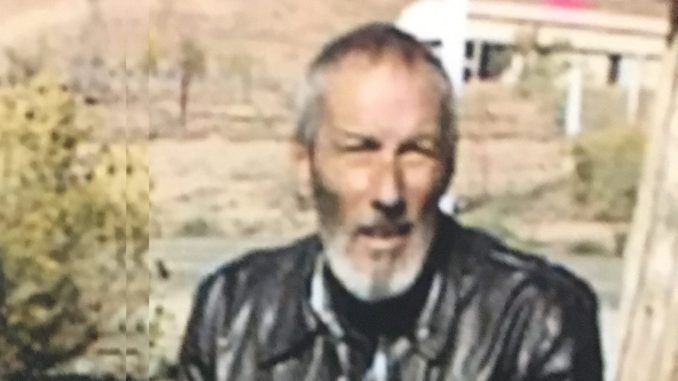 A celebration of the life of Ted Wiley, 75-year-old Buffalo resident who passed away suddenly, March 20th at his home in Buffalo will be held by his family this summer in Laramie, Wyoming at a time to be announced.  A private family interment will take place in the Sheridan Municipal Cemetery in Sheridan, Wyoming. Donations in Ted's memory may be made to the St. Francis Animal Shelter in care of the Harness Funeral Home at 351 N. Adams in Buffalo. Online condolences may be made at www.harnessfuneralhome.com
Teddy James Wiley was born on July 28, 1944, in Holyoak, Colorado to Marvin and Virginia Wiley.  As a young child he moved with his family to Sheridan, Wyoming where he attended elementary and junior high school. The family moved to Laramie, Wyoming when he was in high school and he graduated from Laramie High School with the class of 1962. He was married on May 31st, 1962 to Vicki Kuchel in Laramie and they made their home in Laramie where Ted worked at various jobs. He and Vicki were divorced in 1981 and in 1984 he started W.W. Woodworks in Laramie building log cabins in Southern Wyoming and Northern Colorado. He was married in 1984 to Stephanie Cherney and they lived in Laramie. Following a divorce in 2013 Ted retired and moved to Buffalo where he lived until his death. Ted had a passion for motorcycles and made many cross country trips with friends. He loved animals and enjoyed hiking in the mountains.
He is survived by two sons, Matt Wiley and his wife Lisa of Mesa, Arizona and Dan Wiley also of Mesa; one daughter Lauri Cruz of Redding, California; four grandchildren and six great-grandchildren. He was preceded in death by his parents, one daughter Shelli Wiley, two brothers, and one sister.