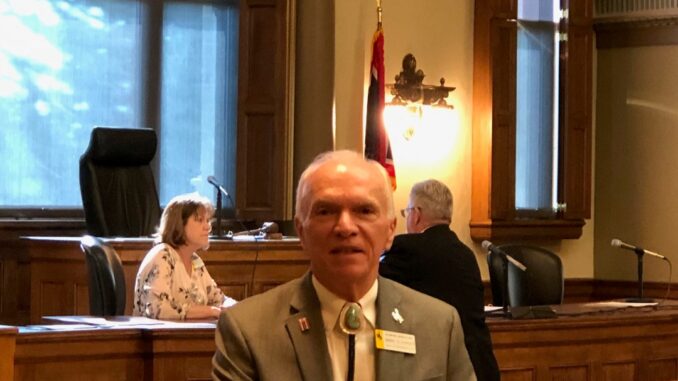 As of late this week, the School Finance Funding Bill – House Bill 173 – was still awaiting action in Wyoming's Senate. The measure passed the House on third and final reading earlier this week.
Sheridan County's Representative Mark Kinner said the bill did include cuts to education, primarily in the health insurance reimbursement area.
Kinner said the reduction will extend over three years, with a reduction of about $17 million over the first year. He said the reduction grows during the next two years, with a final total reduction of about $80 million for the entire three-year period.
Kinner said the good news is that because of the recovery act just passed in Washington D.C., Wyoming's schools at this time expect to receive about $303 million. Kinner said there's a feeling among legislators that those funds can be considered local resources and can be used by the state to recoup up to $240 million.
In addition, he said, House Bill 173 contains a provision that the state can levy an additional one-half of a penny sales tax, to be used for education, starting when the state's rainy day fund drops below $650 million. Kinner said the anticipation is that may not happen for another three to five years from now – or may not happen at all.
Kinner said the state's representatives believe Wyoming's Senate will balk at the sales tax provision. He said he doesn't think House Bill 173 will pass the Senate with that provision, meaning that a conference committee is likely before the bill passes out of the Legislature.