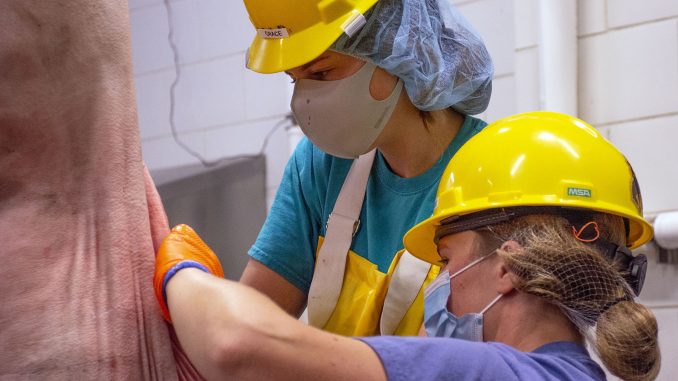 A video course showing the processing of beef, pork and lamb carcasses into different meat cuts – and the correct cooking methods – is available free from the University of Wyoming Extension Service.
The course, 4-H Meat Fabrication, was developed to help 4-H youths identify cuts of meat during their competitions, but Johnathan Despain, state 4-H program coordinator, said the information is useful for anyone, including wild game processing.
He said the video course is also a great way for people to discover how and what different cuts of meat they buy from the grocery store come from.
The course contains voluntary quizzes so those watching can check their knowledge. The course was developed to create more online resources to help 4-H and FFA members increase their meat product fabrication and identification skills, particularly for the organizations' meat evaluation contests.
Despain said the quizzes were developed for 4-H and collegiate audiences, but the content is for anybody. He said the idea for the course didn't originate for 4-H members but, in fact, started when his brother-in-law as trying to figure out how to make the different cuts while processing an elk. Later, Despain discovered the same issue while visiting with 4-H leaders teaching their members meat identification and processing.
He said development of the course also coincided with COVID-19 shuttering or slowing down processing plants. People wanted to process their own meat, and local meat processors were booked.
The course can be accessed at http://bit.ly/4Hmeats. Users will be directed to create a user name and password.