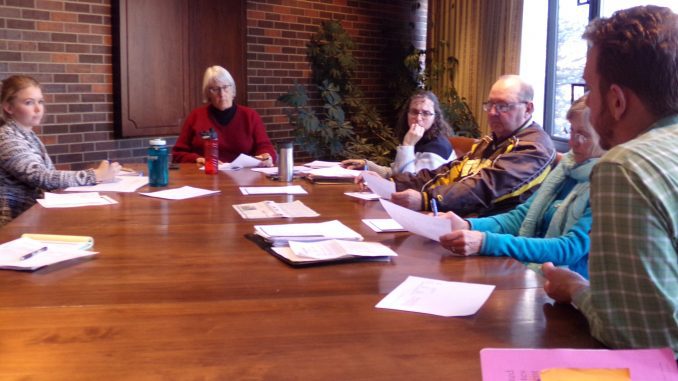 Sheridan County Conservation District superintendents approved several agreements, a septic application and a contract in their meeting Tuesday night.
The contract was for repairs of the Gerdel Ditch, which is just north of the Big Horn Y.
Andrew Cassiday, who's district conservationist with the Sheridan Field Office of the Natural Resources Conservation Service, explained.
Cassiday said the project will extend an existing pipeline about 200 feet down the ditch to alleviate the leak.
Conservation District Manager Carrie Rogaczewski said the district doesn't have the complete notice to proceed or all of the designs. She expects those to arrive between meetings, so Tuesday night she was seeking authorization from the district board to proceed when those items do arrive.
She said the total budget for the project is $18,200, with 50 percent of that coming from the Small Water Project program.
Conservation District managers also approved a septic application for a landowner on North Piney Creek in Story and three Conservation Reserve Program agreements with two landowners in the county.
Also approved were the oil agreements with the towns of Dayton and Clearmont. Rogaczewski said these are annual agreements under which the Conservation District maintains facilities in the towns for disposal of used oil.