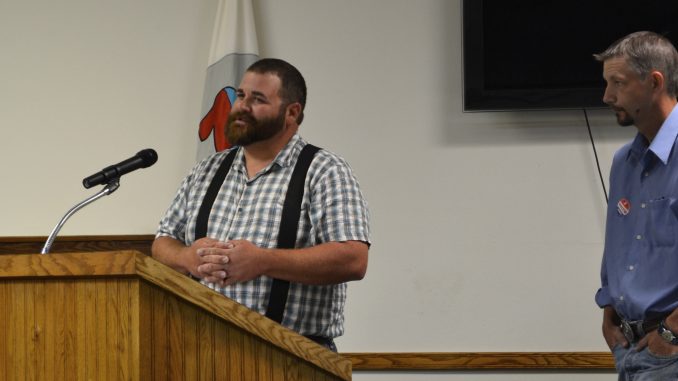 Bob Fox, David Iverson and others from the Johnson County Solid Waste District discussed the importance of the current mill levy with the Buffalo City Council, and stressed their hope that it will be continued by voters in November.
Costs for operations and to close the current pit as well as opening new areas of the landfill in the next few years, which money is currently set aside for from the mill levy, are the major concern for the board, if costs are to remain at or near current levels to use the landfill.
Fox and Iverson explain further.
The ballot measure, as posted on the county's website, asks voters if "the Johnson County Solid Waste District be authorized to impose one (1) Mill on the dollar of assessed valuation within the Johnson County Solid Waste District, the proceeds from which and the interest earned thereon to be used and applied for the purpose of operating and improving the landfills located in the county and compliance with current and future regulations governing landfills within the State of Wyoming: this bond will entitle the Johnson County Solid Waste District to accrue any indebtedness or pay for the intended improvements."