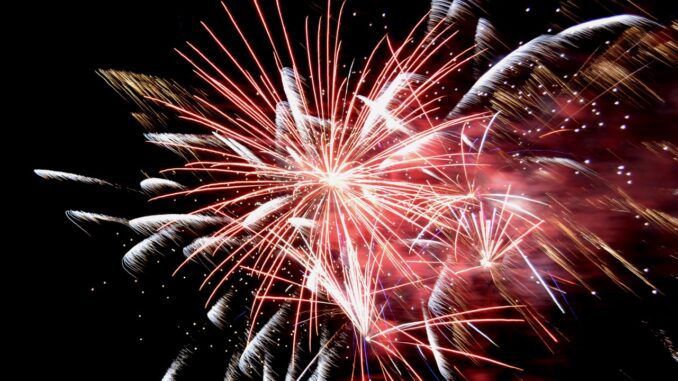 An estimated 5,000 to 7,000 people attended the Fourth of July Fireworks Show at Big Horn, and while the numbers were down some from past years, Ed Hawkinson said the show was a truly great event.
Hawkinson is president of the Big Horn Lions Club, which sponsors the event every year as a fundraiser. In a letter to Sheridan Media, Hawkinson said the Lions believe this was the most successful fireworks show they've had in over 30 years.
He said the Lions parked 14 rows of vehicles, averaging 90 vehicles in a row. He said County Sheriff Allen Thompson told him those attending the event as they were exiting the field thanked Thompson's deputies for the event.
Hawkinson said the sheriff also reported absolutely no arrests, not even any tickets issued.
The Big Horn Lions accept donations in return for helping people park their vehicles. Hawkinson said proceeds from the July 4 event are still being counted, but the Lions believe the funds collected are in the neighborhood of $14,000.
Funds raised from the event allows the Lions Club to provide a variety of services in the Big Horn community, including vision screening to preschool children and vision exams and corrective glasses to individuals in financial need. Hawkinson said the money also help provide scholarships to Big Horn High School graduates.