The principal and school nurse of Woodland Park Elementary School were recognized at a school board meeting earlier this month for their response to a medical emergency at the school.
Although such situations don't happen often, Scott Stults, who's an assistant superintendent with the school district, said all of the district's schools are prepared for medical emergencies.
Stults said in the incident at Woodland Park, the child collapsed due to a heart condition, and school nurse Noele Mena used the AED machine to shock the child's heart back into correct rhythm. Stults said strong training and availability of the necessary equipment led to a good outcome.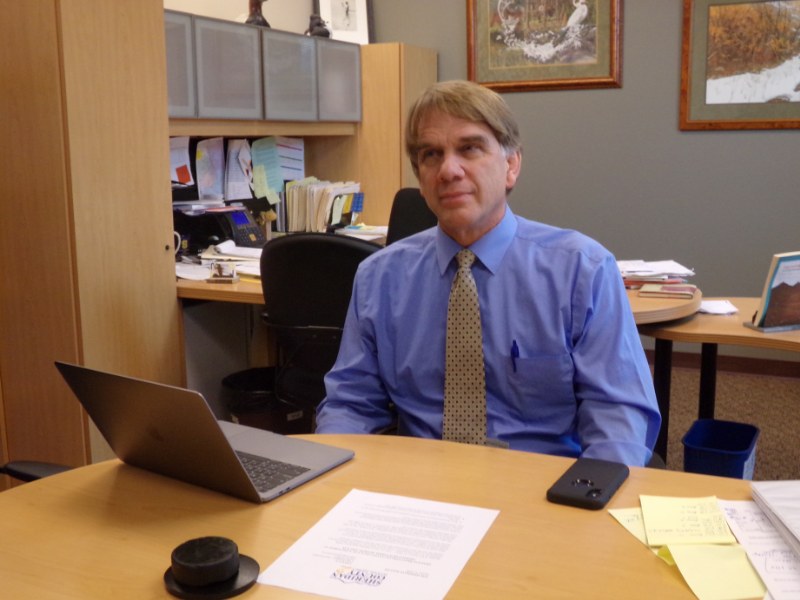 Stults talked about how Sheridan County School District 2 prepares for medical emergencies at all of the schools.
He said all coaches in order to be certified have to take a CPR/First Aid class every two years. He said teachers aren't required to take those classes, but a lot of School District 2 teachers do take them so they're familiar with what to do in event of an emergency in the classroom, on the playground or elsewhere at the school or on a field trip.
He said on most, if not all, of the school district's field trips, especially on overnight trips, students are accompanied by a nurse or someone who has CPR/First Aid certification.
Stults said the district also has school resource officers, and they are also trained to deal with medical emergencies. He said the district also is fortunate to have quick access to Sheridan Fire and Rescue personnel who are also trained to respond to medical emergencies.