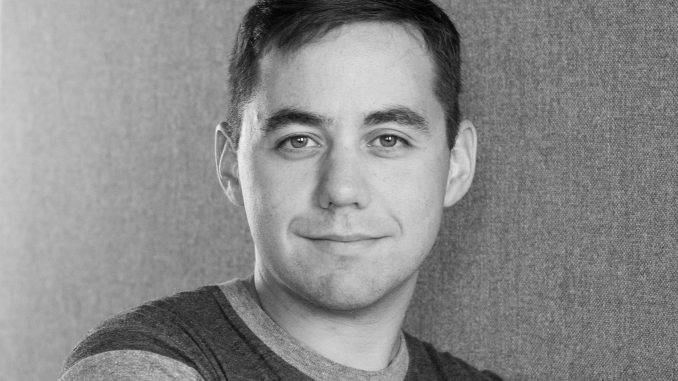 Wyoming Humanities announced this week that it has selected "The Marvelous Invention of Orion McBride," written by Sheridan area educator and author Tyler Rogers, for the 2022 Library of Congress National Book Festival.
Rogers' book is Wyoming's "Great Reads from Great Places" selection at the annual festival, which highlights children's and young adult books representing all 50 states.
This literacy event brings together best-selling authors and thousands of book fans for author talks, panel discussions, book signings and other activities.
This year's event takes place Sept. 3 in Washington, D.C.
The selection of Rogers' book was handled through the Wyoming Center for the Book, now housed with Wyoming Humanities.
A panel was selected to read and consider a number of books from across the state for this year's event.
"Wyoming's literacy tradition remains incredibly strong, as evidenced by the high quality of the books our team reviewed," said Shawn Reese, executive director of Wyoming Humanities.
Selecting the book is only a portion of what Wyoming Humanities can do with this national affiliation.
"This is our first big chance to get us connected with the Library of Congress," said Lucas Fralick, Wyoming Humanities coordinator for the Center. "It's an opportunity to find exciting ways to promote literature, writing and critical thinking throughout Wyoming."
In "The Marvelous Invention of Orion McBride," Rogers creates a coming-of-age tale for life's major transitions through the eyes of an 11-year-old, where even little changes make a big difference.
As a Wyomingite, Rogers even connects the plot of his book to the state itself.
"The book represents some of the best themes in Wyoming, with friendship, persistence, managing change, and creativity," Fralick said. "He takes a serious topic and makes it accessible to all readers."
The author knows a good deal about Wyoming and how to make arts and culture accessible.
Rogers is the music educator at Big Horn Elementary School.
He also directs the Sheridan County Boys Choir and several community theater musicals.
He proudly shares that he is committed to being an agent of positive change for youth, to inspire students by building bridges between community, the arts, and joy.
Rogers explained more about his work and his process on a recent episode of Wyoming Humanities, "What's Your Why," podcast.
That segment can found at thinkwy.org/podcasts.
Later this summer, Wyoming Humanities will also hold events celebrating the Center for the Book as well as Rogers' writing.
Wyoming Humanities is the Wyoming affiliate of the National Endowment for the Humanities and is one of 55 state humanities councils.
Conceived by a group of University of Wyoming leaders in 1970 and approved by the NEH in 1971, the mission of Wyoming Humanities is to strengthen Wyoming's democracy by creating an environment of inspiration, creativity, wisdom, idea-sharing, and understanding.
Wyoming Humanities is an independent nonprofit funded by the NEG, a state legislative appropriation corporate.