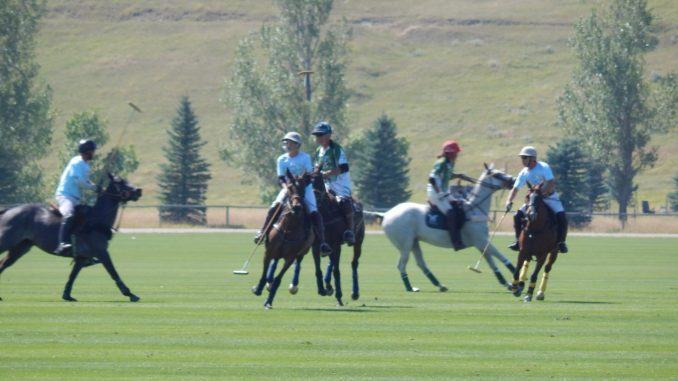 Don King Days has been a Labor Day weekend tradition in Sheridan County for over 30 years, and this year will be no exception.
Cecile Pattison, who's one of the organizers of the event, said Don King Days will be happening Sunday and Monday at the Big Horn Equestrian Center.
As has become tradition, Pattison said the event will start each day with polo at 11 a.m., followed by steer roping and bronc riders. A hallmark of Don King Days is that there are no fences separating the riders from the spectators.
After the action winds down on the field, those attending the event are invited to head over to the Club House to listen and dance to live music provided by Nashville recording artist Paul Bogart.
Pattison said there will be vendors of food and other merchandise, and in keeping with COVID-19 precautions, they will be sanitizing constantly as well as practicing social distancing. She said the vendors will be wearing masks, as will be the youth at the Equestrian Center gate.
Pattison said admission is $10 per person, and the funds collected help pay for the event each year.