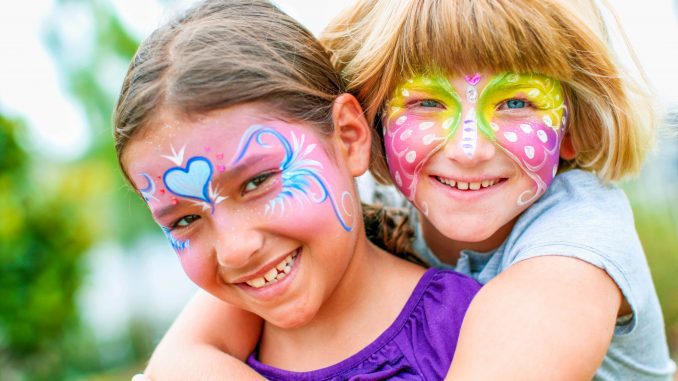 With the state opening up and the events of the summer in full swing, it's been difficult to schedule vendors for Dayton Days.
According to Craig Reichart, finding vendors that have time to head over to Dayton has been a challenge.
The Town of Dayton has waived any vendor fees for the celebration this year.
According to Reichart, forty-four years ago, the town leadership decided to hold a celebration for its residents for no other reason than to celebrate Dayton and thank the residents that call it home.
The celebration has included more events this year with axe throwing, bouncy houses and a high school student only pool party for the teens. Chaperoned, the pool party includes a professional DJ to provide music while families and the younger kids enjoy a free public movie night in the park.
The full schedule of events for Dayton Days can be found below. Potential vendors who wish to attend Dayton Days can call (307) 655-2217.
Friday, July 23
Cowpie Classic Golf Tournament will begin at 5:30 p.m. at Lomax Ranch on Canyon Rd.
Live music in the Park provided by Instagators 6 – 8:30 p.m.
Family friendly movie in the Park starting at dark, provided by Community Center (Raya,and The last Dragon)
High School pool party at the Art Badget Pool for current High School Students only from 8:30 – 11:00 p.m.
Saturday, July 24
Rotary Club pancake breakfast begins at 6:30 a.m.
Competitive mile run begins at 9:30-9:45 a.m.
Parade will begin at 10 a.m.
Park events start after Parade with food and drink vendors, Large inflatables, Axe throwing, horseshoe tournament, duck races, volleyball tournament, Dunk Tank, booths, t-shirt booth, live
music by Dave Munsick band.
Fireman's water fight, a Dayton tradition, will begin at 2 p.m. in the Dayton Park, teams sign up by 1 p.m.
Sunday, July 25
Family Frisbee Golf Tournament in Park @ 10 a.m.
Crow Indian dancers 11 a.m.
ATV Scavenger Hunt starting in the Park At Noon. Donations of prizes by Kabota include two 16 ft. Ratchet straps, two heartland Kubota hats, one emergency flat tire repair kit and one warn light
duty accessory block and tackle winch kit., John Deere by C & B Operations 22 piece ⅜ drive socket set and Handos a dual LED light system.
According to Reichert Operators of atv's must be of age with a
license according to law.
Mayor and the Council hamburger feed will begin at 4 p.m. after frisbee golf and scavenger hunt. Donations welcome.
Reichart and the Dayton Days organizers wish to thank all the volunteers that helped make Dayton Days possible.
Parade entries need to call Town Hall at (307) 655-2217 as soon as possible to enter.