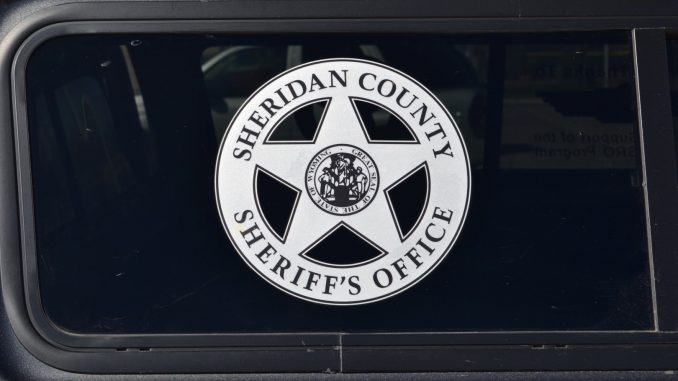 Sheridan County Prosecuting Attorney Dianna Bennet will not file charges pertaining to a case of alleged sexual assault in Sheridan County Detention Center, according to Sheridan County Sheriff Allen Thompson.
After a thorough investigation by the Wyoming Division of Criminal Investigations, it has been determined there was no wrongdoing by Sheridan Detention staff during the time of Teresa Hendrix's incarceration, Thompson said.
Hendirx, Hot Springs, Arkansas, made allegations publicly via social media May 23.
According to Hendrix's media post, she was booked on May 18, and alleges that a sexual assault took place in the detention center sometime that evening. Hendrix wrote that she was kept in a room until May 19, the date she said deputies officially booked her into the jail.
After DCI and the Sheridan County Sheriff's office reviewed internal video of Hendrix's time spent in the detention center, it was found that there was no time in which such an incident occurred, Thompson said.
According to the Wyoming Highway Patrol, WHP trooper Kristin Wetherbee pulled over and made contact with Hendrix at 8:41 p.m. on May 19, after Wetherbee observed a vehicle traveling at a high rate of speed in her rearview mirror. Wetherbee activated her rear radar and documented the vehicle traveling 121 mph in a 75 mph zone.
After making contact with Hendrix, Wetherbee smelled what she suspected was alcohol and administered a series of field sobriety tests, all of which Hendrix failed.
Hendirx was charged on suspicion of driving under the influence, speeding, driving under suspension, reckless endangerment and interference with a peace officer.
Hendrix pleaded guilty to all charges during an appearance in Sheridan County Circuit Court on May 21.
Hendrix then turned to social media, publicly stating that after her court appearance, a detention deputy "started a fight" with Hendrix. After Hendrix punched a door, she alleges three SCDC detention deputies entered the room and, using excessive force, broke bones, including her pelvis.
After review of the surveillance footage it was found that after Hendrix's court appearance she began to hit herself, at which time detention staff intervened and entered Hendrix's cell. During the altercation in which Hendrix actively resisted staff and commands, no wrongdoing was found on the part of detention staff and no excessive use of force was found to have been used during the altercation.
Thompson has shown the internal detention center surveillance footage to members of the press, but will not release the video to the general public to protect both Hendrix's privacy as well as that of detention staff members. Thompson also stated there does exist a likelihood that she may have possibly sustained injury while actively resisting staff.