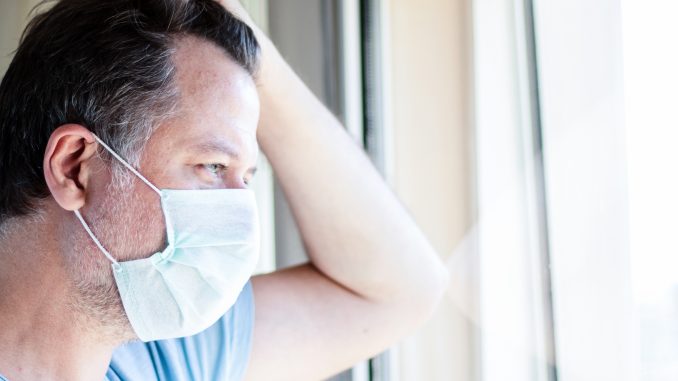 The COVID-19 pandemic has affected most residents in some manner. In January the first case was reported in the U.S. from Washington state. Since that time the virus has spread throughout the nation causing an economic crisis in parts of the U.S. and 134,884 deaths in six months, according to the Center for Disease Control.
By March many states began to mandate stay at home orders or shut-downs of public facilities and services. Many of those orders and shut-downs were discontinued by May or June. 
As guidelines change – sometimes weekly- the frustration in many Americans is apparent on social media. Many residents feel angry over the shut-down, wearing masks, social distancing and the unknowns amid an economic crisis.
According to Sheridan based licensed counselor Lynn Gordon, 25% of the population are showing signs of depression both before and after testing and over 30% of the population are showing signs of anxiety. 
During an appearance on Sheridan Media's Public Pulse, Gordon likened the emotional roller-coaster experienced by many during this time with the five stages of grief.        
Gordon suggests taking the time of any isolation to work on personal goals, learn or improve on a hobby or favored activity, but most importantly give yourself permission to process through the stages and feel the emotions involved.
Gordon suggests taking a walk to improve depression. Changing scenery and being out in the sun can improve depression or bring on a new perspective.
If the news is appearing to be constantly negative, Gordon suggests turning it off for a time. Unplugging and reconnecting with family or friends can bring about an improved mood.
If a family member is afraid, speak with them and give them support. Residents can reach out to religious leaders or professional counselors, Gordon said.
"Above all, two things," Gordon said. "No one needs to suffer. There are always things to do to make things okay."