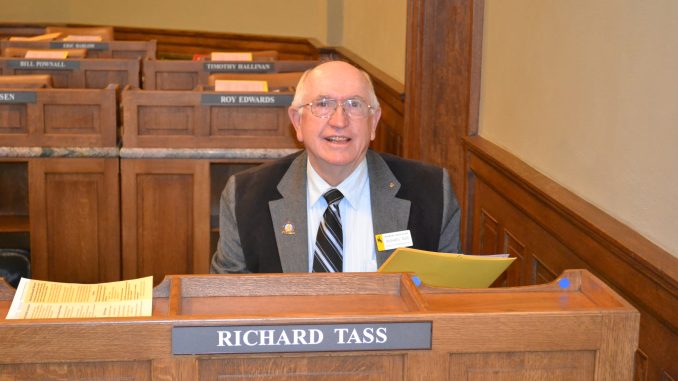 With the bulk of the work on the state's budget for the next two fiscal years complete, the members of the 65th Wyoming Legislature are busy working on the rest of the bills that have not yet had their fate sealed. One such measure is House Bill 4 which local Representative Richard Tass has voted in favor of.

After passing third reading in the House with a vote 55 yays, 4 nays, and 1 excused, the bill passed through committee in the Senate and is ready to be read by the committee of the whole. All local legislators thus far have voted in favor of House Bill 4. Another piece of legislation that Representative Tass has supported would eradicate the time change associated with daylight savings time.

House Bill 44 narrowly passed the House with a vote of 32 yays, 27 nays, and 1 excused. Local Representative Mark Jennings voted in favor of the legislation along with Tass, while Cyrus Western and Mark Kinner voted with the minority. To view either of the aforementioned bills, follow the links below.
HB4: https://www.wyoleg.gov/Legislation/2020/HB0004