The Sheridan County Fair will happen this year, but it's going to look different from years past.
Emily Swinyer, 4-H extension educator, said changes are planned due to restrictions necessitated by the COVID-19 virus.
She said that means no animals will be staying on the fairgrounds this year. But all of the shows that are traditionally part of the fair will still happen – including cats, dogs and pocket pets as well as horses and other livestock.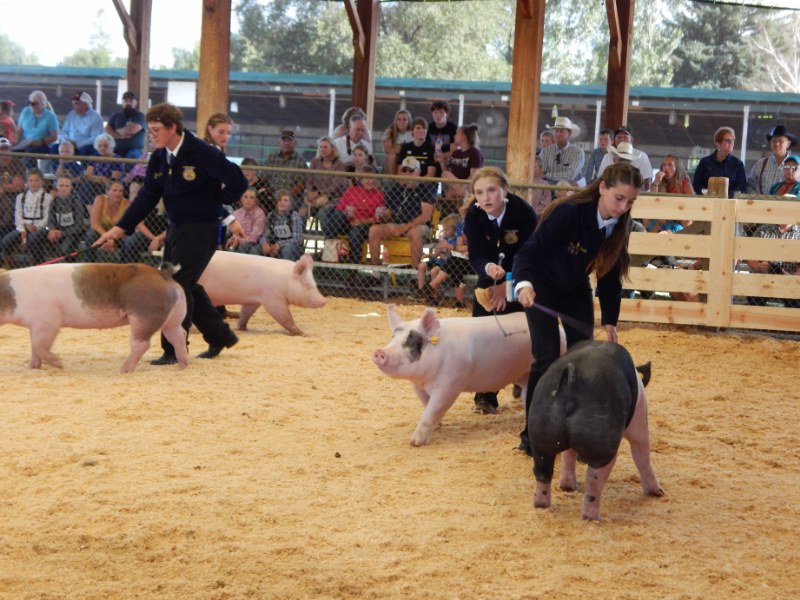 Swinyer said there will be static exhibits as well, and 4-H members will individually choose whether they want a face-to-face interview as part of the judging of their entries or they can submit a paper on their exhibit. Swinyer said being judged by a paper this year won't affect how their exhibit is placed.
Swinyer said the Exhibit Hall will be open to the public but, again, there will be some changes due to the coronavirus.
This year's fair will be July 24 through Aug. 3 and, as is traditional, the fair will culminate in the 4-H/FFA livestock sale.
There too, Swinyer said, there will be some changes. Swinyer said in keeping with social distancing, the sale will be in fairgrounds' large arena, so people can spread out over the grandstands. This year, she said, there will be online auctioning so that people who prefer not to attend the sale in person can bid on the animals online.
Swinyer said she hopes people will come out this year and show support for the youth who work so hard on their projects, whether animals or static exhibits. She said the youth work hard to get ready for the fair, and this has been a tough year for them.