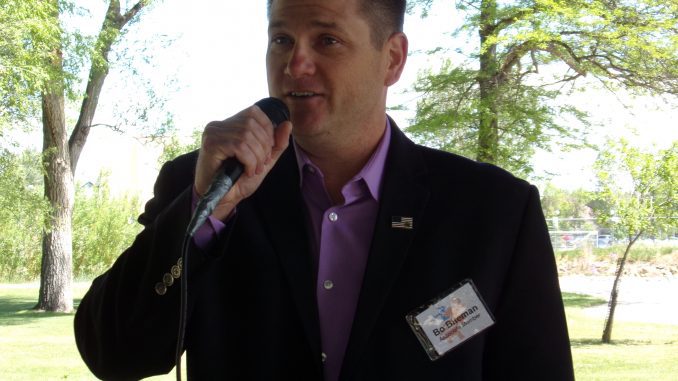 Bo Biteman, Wyoming state senator, says Wyoming's Legislature probably won't have a special session until the end of summer.
The special session was a focus of one of the questions from Biteman's audience Tuesday when he was guest speaker at the Sheridan County Republican Women's luncheon at Kendrick Park.
He said legislators are waiting to see how the first round goes of stimulus grants for businesses.
Biteman said the recent shutdown of businesses in Wyoming because of the coronavirus has hurt a lot of small businesses. Some of them, he said, may not even come back.
He said within an hour of being announced, more than half of the CARE money Wyoming received was already spoken for.
He said we have to get Wyoming's economy going again, get businesses opened and get people back to work.
Touching on other issues, Biteman said Wyoming's Legislature has a spending problem and needs to start cutting that spending.
He also said he's opposed to expansion of Medicaid, saying it's a drain on the economies of states that have authorized expansion.