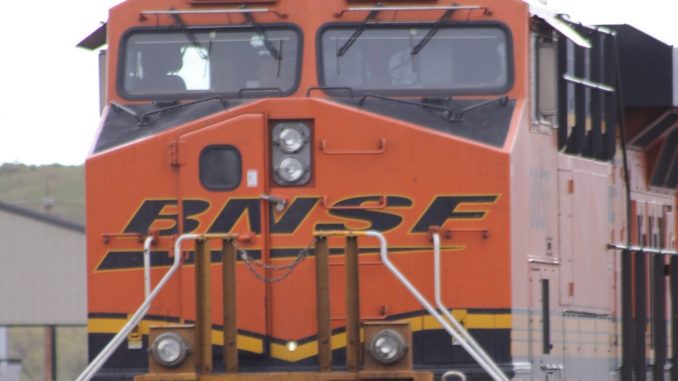 With a declining coal industry, BNSF Railway is eliminating 344 positions within the company's mechanical facilities.
BNSF facilities will lose 122 jobs in the state as two BNSF Wyoming based mechanical facilities will permanently close later this summer.
According to a BNSF press release, with volumes lower than anticipated due to several factors, including changes in the coal and energy sector, the number of rail cars and locomotives moving on the network and thus repairs needed, have decreased.
Mechanical facilities at Donkey Creek will close June 5 and a facility in Guernsey will close July 7.
The closures are a response to the declining demand for rail cars to ship commodities, according to BNSF public affairs director Maia LaSalle.
Other BNSF closures include a facility in Glendive, MT, as well as facilities in Nebraska, Kansas and North Dakota.
Some employees with the option of accepting positions in other locations will receive relocation packages and the ability to exercise seniority while bargaining agreements.