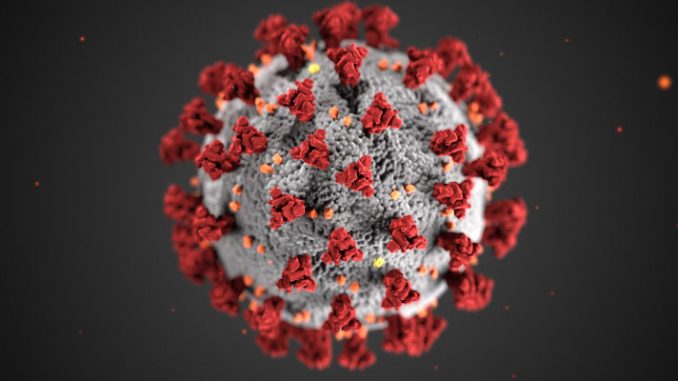 The Center for Disease Control is recommending that for the next eight weeks, organizers, whether groups or individuals, cancel or postpone in-person events that consist of 50 people or more.
The recommendation is for events throughout the U.S. and doesn't apply to the day to day operations of organizations such as schools, institutes of higher learning or businesses.
This information is from the Sheridan County Board of County Commission Incident Management Team, which consists of the Sheridan County Health Officer, Sheridan County Public Health and other community stakeholders.
According to the incident management team, the number of reported presumptive positive cases of the COVID-19 virus remains at two in Sheridan County and one in Fremont County.
The Sheridan County patients, one male and one female, are currently isolated in their own homes, doing well and are being monitored by Sheridan County Public Health. The Wyoming Department of Health has determined that both cases are linked to one another.
To date, all other Sheridan County test results have returned negative.
According to the incident management team, the situation remains fluid and is ever-changing. Communications with Sheridan County schools and municipalities will continue, and updates will be provided as they become available.
Those who want more information are asked to visit cdc.gov.
Testing for COVID-19 is continuing locally, but available test kits are limited. Authorities are asking that the public not overwhelm healthcare professionals asking for tests if they are not at risk.
Sheridan Memorial Hospital has a dedicated COVID-19 (coronavirus) phone number, which is (307) 672-1004.This line is strictly for those who have symptoms and think they may be infected with the virus. The symptoms to watch for are fever, cough and shortness of breath.
The public is encouraged to follow the guidelines outlined by the CDC and WDH.
Avoid contact within 6 feet with those who are sick or may have been exposed to the virus.
Stay home if you're sick, but if you're concerned that you may have more than just a cold, consult your physician.
Clean and disinfect frequently touched objects and surfaces, using a regular household cleaning spray or wipe.
Wash your hands often with soap and water for at least 20 seconds. If soap and water are not available, use an alcohol-based hand sanitizer with at least 60 percent alcohol. Always wash hands with soap and water if hands are visibly dirty.
For more information, contact Sheridan County Public Health at (307) 672-5169 between 8 a.m. and 5 p.m. Monday through Friday and follow the voice prompts.
Local links are listed here:
Sheridan Memorial Hospital: https://www.sheridanhospital.org/
Sheridan VA: https://www.sheridan.va.gov/
Sheridan College: https://www.sheridan.edu/
Sheridan School District 1: https://www.sheridan.k12.wy.us/
Sheridan School District 2: https://scsd2.com/
Sheridan School District 3: https://www.sheridan3.com/
Below, are CDC and state links to information and precautions:
https://www.cdc.gov/corona/virus/2019-nCoV/index.html
https://health.wyo.gov/publichealth/infectious-disease-epidemiology-unit/disease/novel-coronavirus/