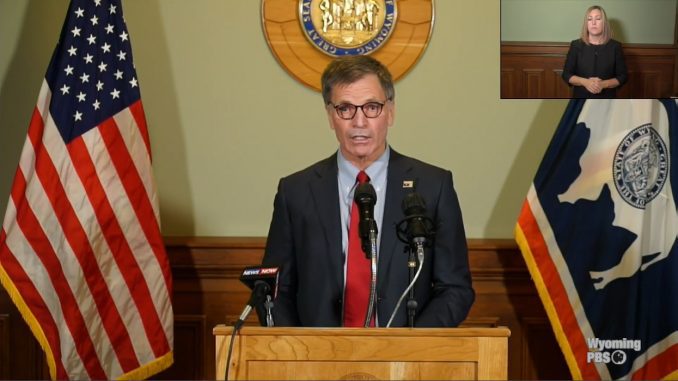 Wyoming Governor Mark Gordon during a media conference Wednesday afternoon in Cheyenne, provided an update on the surge in COVID-19 cases in the State. Governor Gordon said Wyoming is averaging over 150 laboratory confirmed cases of COVID-19 per day over the past two weeks.


Gordon said the State's positivity rate, after hovering around 3 percent for some time, is now at 5.2 percent, and Wyoming continues to see a record number of hospitalizations due to COVID-19.

In closing the media conference, Governor Gordon shared a story about irresponsible behavior.

The Wyoming Department of Health reported there were 235 new laboratory confirmed cases of COVID-19 in the state Wednesday. There were 24 new cases in Sheridan County, 36 in Campbell County and two in Johnson County.