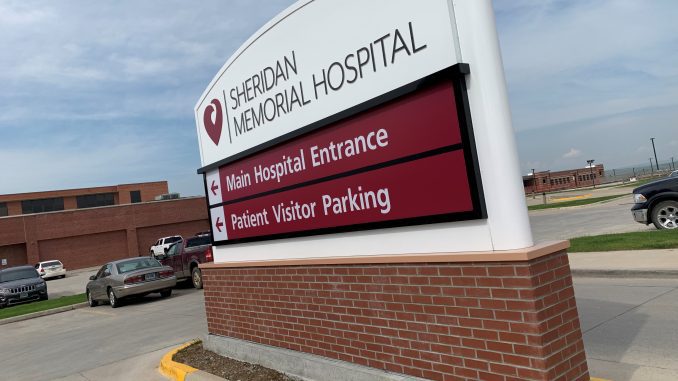 Sheridan Memorial Hospital is looking for help from the community in donating homemade face masks and other personal protective equipment needed by the hospital to care for patients during the COVID-19 crisis..
Hospital CEO Mike McCafferty said the face masks would be provided by the hospital for patients to take home with them for additional protection.
People can start donating items on Monday. Sheridan Memorial has set up a process and a drop-off location at the hospital's location on Gould Street to keep staff and donors safe.
Those who bring donations are asked to come to the Works Street side of the building between 9 a.m. and noon Mondays through Fridays. A phone number will be listed on signs and the doors of the conference room. Donors can call that number to reach Memorial Hospital staff. Once contacted, a member of the hospital staff will come to the donor's car to pick up the masks.
To ensure safety of all community members, patients and staff, no contributions will be accepted at the hospital's main campus on Fifth Street.
Organizations that want to donate other personal protective equipment, such as N95 masks, gowns, nitrile gloves, Tyvek coveralls, goggles or other eye protection are asked to reach out to the hospital's supply team by emailing purchasing@sheridanhospital.org.
Other types of personal protective equipment may be needed in the coming weeks. Those who would like to be contacted directly are asked to call the Sheridan Memorial Hospital Foundation at (307) 675-2620 or email jasmineslater@sheridanhospital.org.
Dr. John Addlesperger, who's the hospital's chief medical officer, said other hospitals and communities are doing this, specifically with homemade masks, and the homemade masks for patients going home would help the hospital conserve other masks for staff and those patients admitted to the hospital.
Those who want to make face masks can watch an instructional YouTube video called "How to Make a Surgical Face Mask."