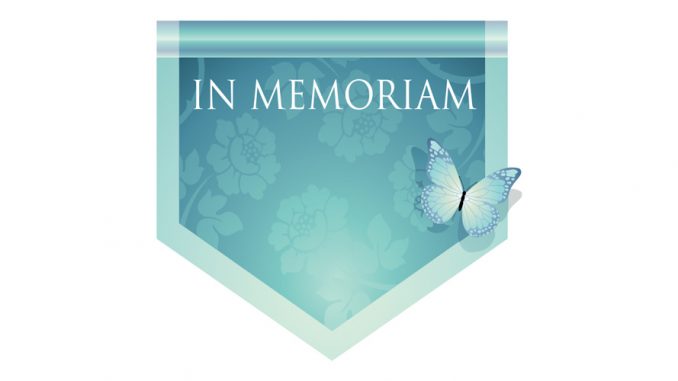 Pam Marks died suddenly and unexpectedly of a brain injury in Billings, MT on September 16, 2021. She was born June 6, 1947 in Ottawa, Ontario, Canada to Air Marshal C. Roy Slemon and Marion P. Slemon. She lived in Ottawa until the age of 10 when her family moved to Colorado Springs, CO due to her father's appointment as deputy commander of NORAD. She then attended local schools and graduated from Colorado State University in 1969. On March 21, 1970, she married Tudor Marks in Colorado Springs, where they lived and worked. In 1979 they were thrilled by the birth of their son David.
Pam lived a life of many parts reflecting her kind and generous heart and love of children and animals. Before beginning her career as a teacher, she worked as a veterinary assistant. She taught in elementary education in Colorado Springs for many years – the beginning of her lifelong dedication to nurturing a child's love of reading. In 2011, Pam and Tudor moved to Sheridan, WY to enjoy better access to the natural world they both loved. In Sheridan, Pam happily volunteered for worthy causes including The Food Group, Wyoming Promise, and as a volunteer teacher's aide at Big Horn Elementary. She helped organize an ongoing bluegrass jam group at the Hub, taking joy in sharing her love of music, learning from others and encouraging anyone to take part, no matter their experience. Her greatest pleasure came from earning a child's smile. She had a lifelong passion for reading.
Pam and Tudor shared many adventures together and later with their son David, hiking, backpacking, hunting, skiing, canoeing and sea kayaking, in places across the western US, and in Alaska, Europe, Norway and Mexico. She was also an endurance athlete, running a variety of mountain races, and a horsewoman dedicated to learning natural and gentle ways of communication. Her irrepressible curiosity, childlike wonder, boundless empathy and contagious laughter endeared her to all who knew her. She is very deeply missed and mourned by her family and friends.
She was preceded in death by her father and mother. She is survived by her son David Marks of Alameda, CA, her husband Tudor Marks of Sheridan WY, her sister Patricia Heitman of Colorado Springs, her brother David Slemon (Charlene) of Grand Junction, her niece Cathy Wilcox (Rich) of Monument, CO, her nephew David Fish (Anna) of Colorado Springs and many cousins. Should individuals wish to make donations in Pam's memory, The Food Group WY in Sheridan and The Sheridan Community Land Trust are suggested.
Celebrations of Pam's life are planned for the springtime in Sheridan and in Colorado Springs.