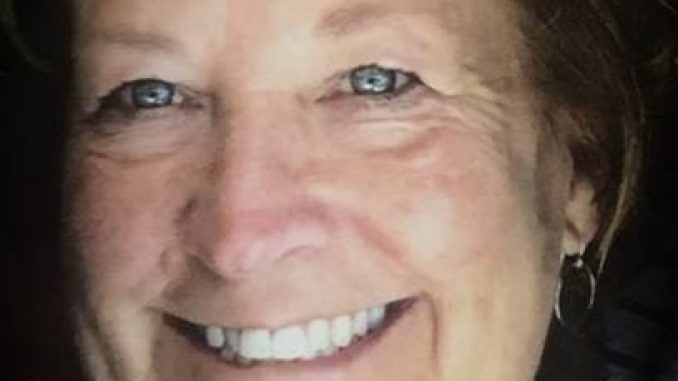 On Thursday, August 27th, Buffalo resident Carey Lynn (Salstrom) Dube, loving wife and mother of two, passed away at the age of 58 following an accident at the Dube Ranch east of Arvada, Wyoming. A service will be held Thursday, September 3rd, at 10:00 a.m. at the Bomber Mountain Civic Center in Buffalo with Mark Wilson officiating. Donations in Carey's memory may be made to C.A.S.A. in care of the Harness Funeral Home at 351 N. Adams in Buffalo. Online condolences may be made at www.harnessfuneralhome.com.
Carey was born on March 14th, 1962 in Scottsbluff, Nebraska to Bryan and Suzanne Salstrom. After graduating from Scottsbluff High School in 1980, she attended the University of Wyoming and later moved to Buffalo in 1983. Carey was married to Pete Dube on August 11th, 1984 in Scottsbluff. After graduating from Sheridan College in 1985 with an Associates Degree in Secretarial Science, Carey and Pete raised their two children in Buffalo while running a fishing camp in the Big Horn Mountains, guiding hunters through Bear Track Outfitters, and raising cattle on their ranch for the past 27 years. Carey was also a cherished member of the downtown community, developing a love for art and pottery while working at Margo's Pottery for over 20 years.
Carey loved traveling, especially to her home-away-from-home in Placencia, Belize, where knowing the Dube name will get you a bar-front seat at the Barefoot. Her true passion, however, was loving and supporting her family and friends. Carey's zest for life was evident to everyone she encountered. Carey is survived by her husband Pete of Buffalo, son Joshua Dube of Olympia, WA, daughter Jessica Dube of Buffalo, father Bryan Salstrom of Omaha, NE, mother Suzanne Salstrom of Buffalo, and brother Steve Salstrom and his partner Kay Jennings of St. Louis, MO.