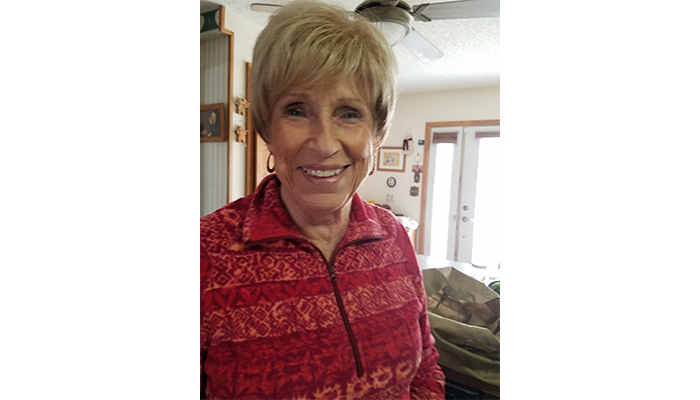 Funeral services for Jean Strom, an 85-year-old Buffalo resident who passed away Monday at the Mountain Plaza Assisted Living Center in Casper, Wyoming, will be held Saturday, December 10th, at 10:00 a.m. at the Summit Wesleyan Church in Buffalo with Pastor William Dunlap officiating. Visitation will be held at the Harness Funeral Home Chapel in Buffalo on Friday from 4:00 p.m. until 9:00 p.m. Interment will be in Willow Grove Cemetery with graveside rites immediately following the funeral.  Donations in Jean's memory may be made to the Meadowlark Ski Area Ski Patrol at Meadowlark Ski Area: P.O Box 389 Buffalo, Wyoming 82834. Online condolences may be made at www.harnessfuneralhome.com
Susan Jean Strom was born on July 7, 1937, in Portland, Oregon, and was later adopted by Lester and Ann Bennett and moved to West Linn, Oregon with her parents and two brothers, Pete and Will.  She grew up in West Linn and attended West Linn High School where she was on the swim team and worked at Mount Hood Meadows as a ski instructor and graduated with the class of 1955.  She briefly attended Portland State University. Jean met Gordon Strom in an elevator at work in Portland and the two were married on April 24, 1964.  The couple moved to Beaverton, Oregon where they started their family and had two boys, Erik and Kirk. Gordon worked for Pacific Power and Light and Jean was a homemaker. When Gordon got a job at the Dave Johnston Power Plant they moved to Glenrock, Wyoming.  In the early 1970's they moved to Chehalis, Washington. In the early 1980's they moved back to Glenrock where Gordon was the plant manager at Dave Johnston.  They later moved to Gillette, Wyoming.  When their boys graduated from college they decided to retire in Buffalo, Wyoming. Gordon passed away in July of 2013 and Jean continued living in Buffalo until her death.
Jean enjoyed singing, horseback riding, skiing, snowmobiling, camping, and spending time with her family, many friends, her dog, Izzy, and her horse Spirit. She is survived by two sons, Erik Strom and Kirk Strom and his wife Teresa all of Buffalo; two brothers Peter Bennett and his wife Paula of Oregon City, Oregon, and William Bennett of Idaho; two grandchildren and one great-grandchild.  She was preceded in death by her parents and her husband.