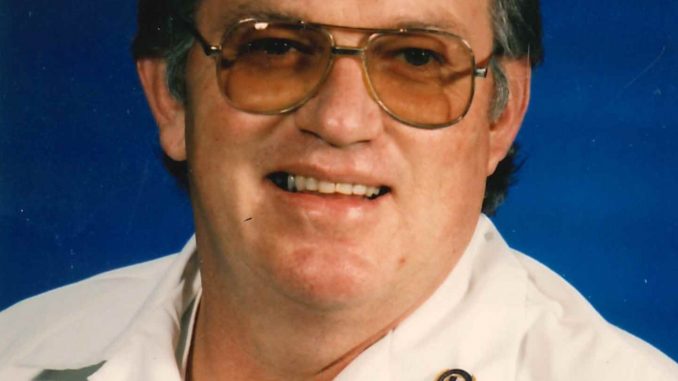 Funeral services for Wayne Slaybaugh, 71-year-old Buffalo resident who passed away Thursday at the Johnson County Health Care Center in Buffalo will be held Tuesday, February 11th at 2:00 p.m. from the Harness Funeral Home Chapel in Buffalo with Pastor Tom Saur officiating. Visitation will be held at the funeral home on Monday from 1:00 p.m. until 9:00 p.m. and on Tuesday from 9:00 a.m. until 1:30 p.m. A private family interment will be held at a later date. Donations in Wayne's memory may be made to the Wayne Slaybaugh Memorial Nursing Scholarship in care of the Harness Funeral Home at 351 N. Adams in Buffalo. Online condolences may be made at www.harnessfuneralhome.com
Aubrey Wayne Slaybaugh was born on July 30, 1948, in Newcastle, Wyoming to Victor and Lois Slaybaugh. As a young child, the family moved to Buffalo where he grew up and went to school. He graduated from Johnson County High School with the class of 1966. After high school, he attended Black Hills State University. He was married on June 6, 1972, in Buffalo to Joyce Pelloux and they made their home in Midwest, Wyoming where he worked for the Standard Oil Station for one year before returning to Buffalo. He worked for Northern Seed and Feed for a couple of years and then went to work for a coal mine in Gillette. He later worked for the Steer Head Ranch and in road construction. He was divorced in 1983 and in 1988 he entered the Nursing Program at Sheridan College where he graduated with an Associates Degree in Nursing. Wayne took a position as a Registered Nurse with the Johnson County Health Care Center in 1990 where he worked until the time of his death.
Wayne was an avid outdoorsman and enjoyed hunting, fishing, horseback riding and spending time in the mountains with his family. His passion was nursing and he dedicated his life to caring for others. He is survived by one son Terry Slaybaugh and his wife Myra of Arlington, Texas; one daughter, Amy Slaybaugh of Phoenix, Arizona; one brother Gene Slaybaugh and his wife Malinda of Brighten, Colorado; one sister Alice Martin of Cheyenne, Wyoming and four grandchildren. He was preceded in death by his parents.