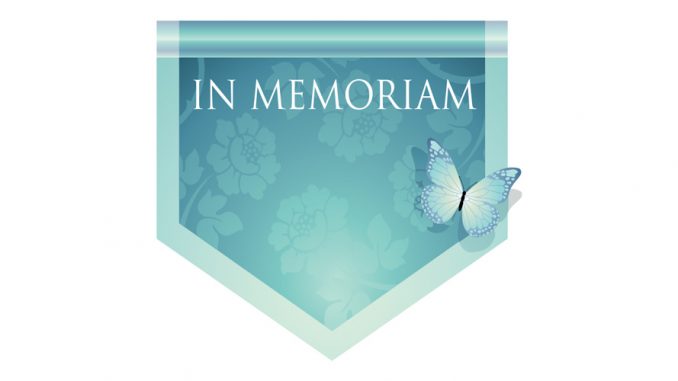 Graveside funeral service for Dutch Grace, 88-year-old Sheridan resident who passed away August 5th at the Sheridan VA Hospital following a short illness, will be held Tuesday, August 30th at 10:00 a.m. in the Elks Section of the Sheridan Municipal Cemetery with Father Joel Dingman officiating. The Sheridan American Legion and VFW will be in charge of military graveside honors. Donations in Dutch's memory may be made to the Sheridan YMCA at 417 N. Jefferson St. in Sheridan, Wyoming 82801. Online condolences may be made at www.harnessfuneralhome.com
Donald Keith "Dutch" Grace was born on November 11, 1933, in Sheridan, Wyoming to George and Sylvia Grace.  He grew up, went to school in Sheridan, and graduated from Sheridan High School with the class of 1951.  After high school, he attended the University of Wyoming for a couple of years before joining the U.S. Airforce.  He served in Africa as a Radioman and in 1953 he received an honorable discharge and returned to Wyoming.  He completed his education at the University of Wyoming and coached football in Gillette for a few years. He was married to Marilyn Townsend in 1992 in Las Vegas, Nevada where Dutch was the director of Parks and Recreation for the City of Las Vegas.  Dutch continued in that job until he retired and moved back to Sheridan in 2003.  Following a divorce, he continued living in Sheridan until his death.
Dutch was a member of the Sheridan Elks Lodge #520. He was a member of the Sheridan Masonic Lodge and the Kalif Shrine.  He spent nearly every morning at the Sheridan YMCA working out and helping others exercise.  He was an avid sports fan and enjoyed golf. Numerous nieces and nephews survive him.  His parents, his brother George Grace, and four sisters preceded him in death.