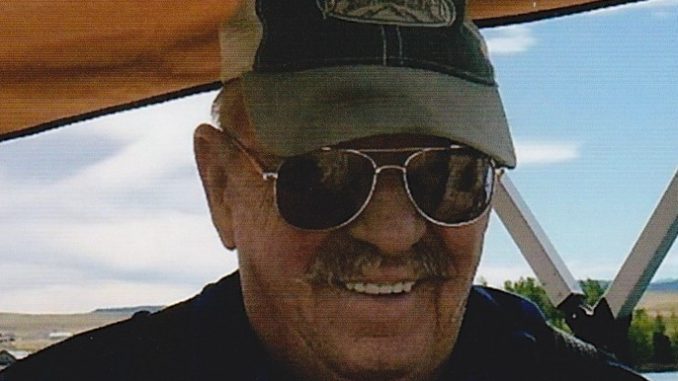 Michael Frank Ligocki Sr and Mary Haratyk Ligocki welcomed Michael Frank Ligocki Jr into their growing family on October 13, 1948, in Sheridan, WY.  He went to school at Woodland Park and then on to Sheridan High where he was surrounded by family and life-long friends who formed the deep roots that kept him in Sheridan and surrounding areas his entire life.  Like many young men of his generation, he was drafted to Vietnam and was proud of his service to his country.  He was an active member of the honor guard for many years after his return home from war.  
Mike did not distinguish between family by blood and family by choice.  His friends and families by marriage were every bit as dear to him as his family by birth.  When he married his wife Carol on November 11, 1994, he embraced her children Jim, Connie, Bonnie and Sheila as his own and thoroughly enjoyed being part of their lives as they welcomed spouses, children, grandchildren, and great-grandchildren into their family over the last 25 years.  
Mike was quick with a laugh and a joke and loved the outdoors. He enjoyed hunting, fishing, gardening, and cooking for a crowd and instilled those same values in his children and grandchildren. He knew that food was a great way to bring people together and he loved hosting dinners for friends and family. He made sure his children and grandchildren were in the kitchen with him creating memories that will last a lifetime.
Mike passed away at the VA Medical Center in Sheridan on January 31, 2020, after a lengthy battle with cancer.  He was preceded in death by his parents and his brothers George Kluz, Anton (Tony) Kluz and John Kluz.  Mike is survived by his wife Carol and her family, his sister Mary Ann (Ligocki) Oedekoven, her husband Fred and their family, his sons Michael James Ligocki and Gene Ray Ligocki, his grandsons Jordan James, Nathan Michael and Dylan Rae Ligocki and Michael Christopher Ligocki. 
In lieu of flowers, the family requests that memorials be sent to Sheridan V.A.M.C by contacting (307)675-3226, Welch Cancer Center 1585 W. 5th St. or Sheridan County Y.M.C.A. 417 N. Jefferson St. Visitation and Rosary will be held Thursday, February 6, 2020, at Champion Funeral Home at 4:30 pm. Mass of Christian Burial will be held Friday, February 7, 2020, at 10:00 am. officiated by Father Clark Lenz at Holy Name Catholic Church. Interment will be taking place directly after in Juniper Heights, Sheridan Municipal Cemetery with Military Honors. A reception will follow at Big Horn Mountain Eagles 1760 Commercial Ave.  Champion Funeral Home has been entrusted with local arrangements. Online condolences may be sent to www.championfh.com.