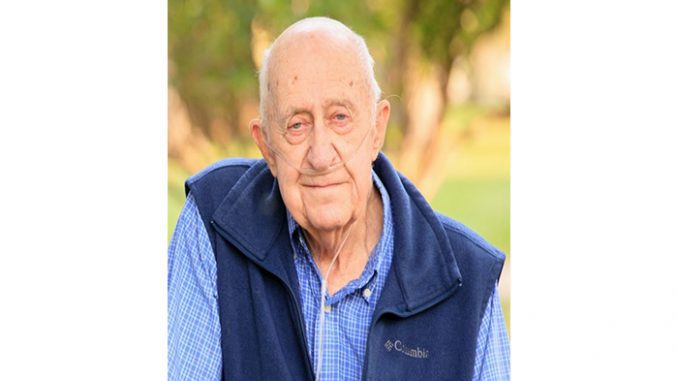 James (Jim) Joseph Brennan, 86, of Sheridan, Wyoming passed away Friday, May 27, 2022, at Sheridan Memorial Hospital surrounded by his loving family. Jim was born May 21, 1936, in Gillette, Wyoming to Daniel and Alma (Day) Brennan. He was the fourth of nine siblings. 
Jim graduated from Rozet High School in 1955. He played basketball while attending Northern Wyoming Community College before, enlisting in the United States Army where he served in Alaska at Fort Richardson. After being honorably discharged he worked as a heavy equipment operator. He married his wife Dorothy Heezen on June 8, 1968, at Holy Name Catholic Church in Sheridan, Wyoming. Jim and Dorothy had two children, Shari Brennan Mortensen and Kelly Brennan.
Family was the most important thing to Jim. He enjoyed watching his grandchildren's sports and activities. Jim also enjoyed watching the Los Angeles Dodgers and Wyoming Cowboys when he wasn't drinking coffee at Perkins.  He was a lifelong catholic and parishioner at Holy Name Catholic Church.
Jim was preceded in death by his parents, Dan and Alma Brennan; sisters, Patti Zimmerman and Mary Lou Kober; and brothers, Larry, Jerry, Bobby, Jack, and Mickey Brennan. He is survived by his wife, Dorothy Brennan; children, Shari Mortensen and Kelly Brennan; grandchildren, Kailey, Brennan, and Bridger Mortensen; brother, Denny (Bonnie) Brennan; and numerous nieces and nephews. 
A Rosary will be recited at 6:30 P.M. Wednesday, June 1, 2022, at Holy Name Catholic Church.  Mass of the Christian Burial will be held at 11:00 A.M. Thursday, June 2, 2022, with Father Glenn Whewell officiating at Holy Name Catholic Church. A reception will immediately follow in the Parish Hall with a graveside burial after the reception in the Sheridan Municipal Cemetery with military honors.
In lieu of flowers, memorial contributions may be made to Holy Name Catholic Church, 9 S. Connor, Sheridan, WY  82801, or the donor's choice. Online condolences may be made to www.sheridanfuneral.com. Arrangements are under the care of Sheridan Funeral Home.