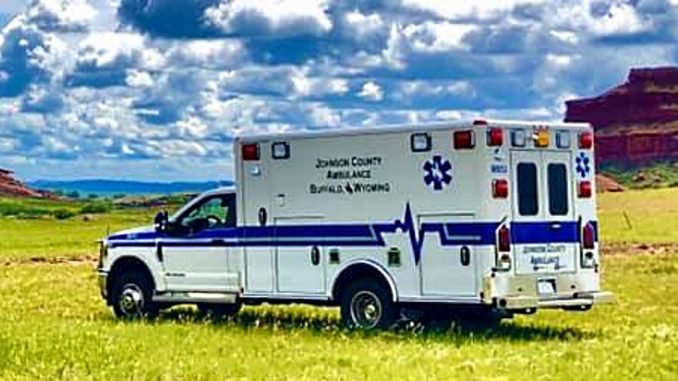 During his report to the Johnson County Rural Health Care District Board, Buffalo EMS Director Dave Harness said the month of August was busy for the ambulance service.
Harness said there were 94 ambulance calls in August which included 49 in-town and 45 out-of-town.
Sixty-five calls were for Johnson County residents while 29 were for non-residents.
Three calls were canceled and there were 17 patient refusals during the month.
There were 6 standbys during the month; 1 code; 1 DOA; 1 county fire extraction and 1 trauma team activation.
There were 15 transfers and 3 transfers with nurses.
Harness brought up an issue that he wants looked at further, which is providing nurse care on some ambulance transfer calls.
He said there are some built in to his annual budget, but there seems to be an increase in those types of calls in which he is absorbing those costs.
He would like the district and the hospital to discuss the issue further, which the board said they would address in the near future.