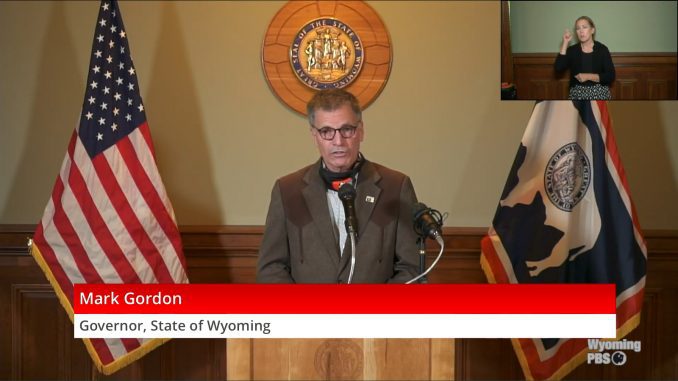 Wyoming Governor Mark Gordon announced Tuesday that the State's current public health orders will remain in place through August 15 as cases of COVID-19 continue to rise. Public Health Order Number 1 has been updated to provide more specific guidelines for school operations. This includes a continuation of the existing requirement that students wear face coverings in situations where six-feet of separation cannot be maintained. Specific exemptions are listed in the orders.
Gordon said that there were 64 laboratory confirmed cases on Tuesday, which is the highest single-day total in Wyoming since the pandemic began in March. He said that over the past two weeks, Wyoming has averaged 37 lab-confirmed cases of COVID-19 per day.

Governor Gordon said that they are seeing a trend in younger people contracting the virus.

The Department of Health confirmed Tuesday that a Uinta County man who died recently in another state has been added to Wyoming's total number of deaths related to COVID-19. As of Tuesday, there have now been 26 coronavirus-related deaths, 2,136 lab-confirmed cases and 453 probable cases reported. There are now 34 confirmed cases in Sheridan County, as one additional case was reported Monday, and one additional case reported Tuesday.