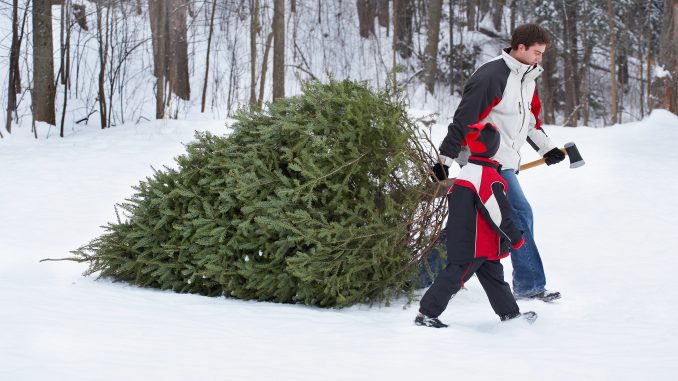 The Bighorn National Forest is getting a jump start on the Christmas season. In a release, the BHNF announced that while still available to purchase locally, Christmas tree permits are also available online through Recreation.gov. Details about designated cutting areas, dates and types of trees that may be cut may be found here.
"For every tree that is found, cut and carried home as a holiday fixture, a new story is created," USDA Forest Service Chief Randy Moore said. "These stories become the precious memories that create traditions worth carrying on for generations and further connect families with their local forests."
According to the BHNF, to purchase a Christmas Tree permit, visit Recreation.gov and search for Bighorn National Forest Christmas Tree Permits. It is important to carefully read the overview and need-to-know information prior to purchasing the permit. Visitors will also need to set up or login to a Recreation.gov account to complete the transaction.
"For many families, venturing into the Bighorn National Forest to cut their Christmas tree for the holidays is a treasured tradition carried on for generations," Bighorn National Forest Recreation Staff Officer Andrea Maichak said. "For families creating new traditions, a trip to their local forest to cut their own Christmas tree may be a thrilling experience as they discover the joy of hiking through the forest in search of the perfect holiday centerpiece."
Cutting a Christmas tree also improves forest health. The permit system helps to thin densely populated stands of small-diameter trees or in areas where conifers are encroaching on meadows and aspen stands. Removing trees in these areas helps other trees grow larger and can open areas that provide forage for wildlife. 
Paper Christmas tree permits are still available in each of the Bighorn National Forest offices. If you have questions, please visit forest products on the BHNF webpage, here, or contact the Powder River Ranger District 307-684-7806, Medicine Wheel Ranger District 307-765-4435, or the Supervisor's Office and Tongue Ranger District 307-674-2600.
Wyoming native Floyd Whiting has worked in both broadcasting and print journalism. Raised in Auburn Wyoming, Floyd works to bring a clear understanding to the issues and news that's important to Wyoming residents.