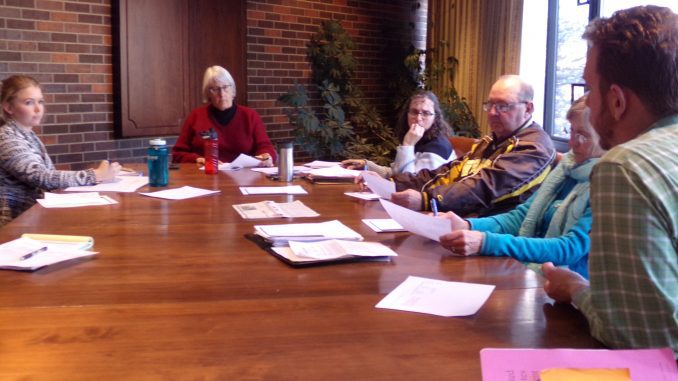 Supervisors of the Sheridan County Conservation District approved several requests for help with projects and project contracts Tuesday night, including the first septic replacement project to be done in Story.
Action came after a discussion of whether, and how, the district will provide funding assistance for projects in the Story community.
Conservation District Manager Carrie Rogaczewski said in the past, the district has been told by Wyoming's Department of Environmental Quality that projects in the Story area weren't eligible for grant funding because the conservation district doesn't have any watershed plans there. The DEQ provides those grant funds.
But, Rogaczewski said, there is a hydrologic connection between Story and the Prairie Dog watershed – and even part of the Goose Creek watershed. She said the conservation district does have plans in place for both of those watersheds.
Rogaczewski said because of those hydrologic connections, DEQ personnel have said they will now allow the conservation district to use grant funds for Story projects provided the projects meet septic system program criteria.
In other action, conservation district supervisors approved a request for funds to assist a septic system owner on Big Goose to convert to regular sewer service, and approved contracts through the Emergency Watershed Protection Program.
A request was also approved for help with a Tongue River bank stabilization project.