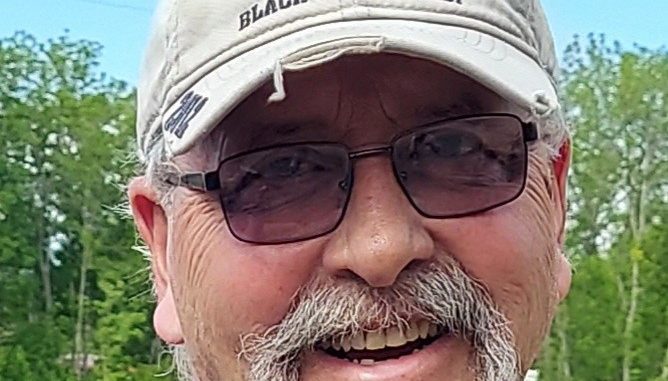 Funeral services for Henry Torgerson, 71 year old Buffalo resident who passed away suddenly while helping a friend in the Big Horn Mountains, will be held Tuesday, July 20th at 10:00 a.m. at the Harness Funeral Home Chapel in Buffalo with Jake Hatch officiating. A memorial service will be held in International Falls, Minnesota and interment will be in the St. Joseph Cemetery in Shooks, Minnesota at a later date. Donations in Henry's memory may be made to the Disabled American Veterans in care of the Harness Funeral Home at 351 N. Adams in Buffalo, Wyoming. Online condolences may be made at www.harnessfuneralhome.com
Henry James Torgerson was born on May 1, 1950 in Littlefork, Minnesota to Henry Julius and Burnette Anna Torgerson. He grew up and went to school in International Falls, Minnesota and graduated from Falls High School with the class of 1968. After high school he joined the U.S. Navy and served primarily at the Naval Air Station in San Diego, California. Henry received an honorable discharge from the Navy and continued living in San Diego for a short time before moving back to International Falls. Henry joined the U.S. Customs Service and made that his life's career. Henry's life was full of adventure and he lived and worked in many cities and countries including Canada and the Middle East. He was married several times and has five children. It was in 2008 that he moved and settled in one of his favorite hunting spots, Buffalo, Wyoming with his life partner Linda Loveless. Henry and Linda continued living in Buffalo until his death.
Henry was an avid outdoorsman and loved hunting, fishing, and riding his Harleys. He was an auto buff and enjoyed showing and restoring old cars. He is survived by his partner Linda Loveless of Buffalo; two sons, Michael Torgerson (Amy) of Anderson, Indiana, and Eric Torgerson of Dorval, Quebec; three daughters Lisa Bahr (Clayton), Christiana Torgerson of International Falls, Minnesota and Kimberly Snyder (Peter) of St. Lazare, Quebec; two sisters, Audrey Urban of International Falls and Wendy Hopfner (Phil) of Englewood, Florida, and brother-in-law Clair Hall (Alyce) of International Falls; four grandchildren and one great-grandson and many nieces and nephews. Henry was preceded in death by his parents, Henry and Burnette; three sisters Carol Miller (Roy), Norma and Hilda and brother-in-law Henry Urban all of International Falls.