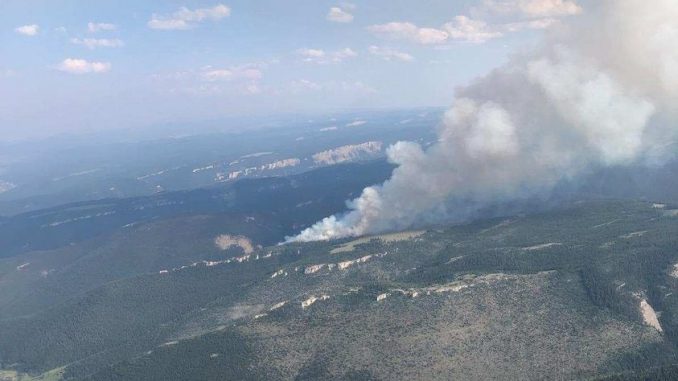 A chance of moisture might arrive later in the week, but until then, fire crews are doing what they can to fight the Crater Ridge fire.
As of 7am Monday, July 26th, the fire has burned 602 acres with zero containment.
Type 1 helicopters flew on Sunday, delivering more than 70,000 gallons of water over areas of heat, to slow the fire's advance, keeping it north of Cub Creek.  
Fuels are drying and fire behavior is intensifying in the Cub Creek drainage.
The fire is backing downslope toward the valley bottom to the southwest and along the top of the ridge at the northeast corner of the fire, approaching the Pumpkin Creek and Cub Creek confluence. 
As fire activity increases, crews are prepared to conduct firing operations, if needed, to burn out available fuels, removing them from the fire's path to check the fire's growth. 
Fire behavior will continue to increase while hot, dry weather remains.
Grassy fuels on south facing slopes are curing and expected to carry fire.